HanKEY
May 10 / Female
Singapore
Joined on Sep 18, 2010
Last login on May 9, 2013
2347 karma pts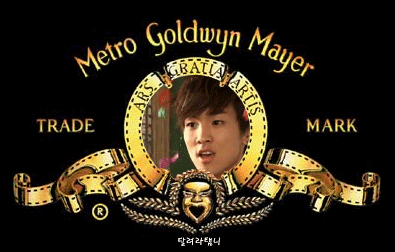 Personal Message
HEY , HAHA(:
Thanks for viewing this, and I hope you enjoy my stories !
All stories come from my heart, so I hope you'd experience as much as I did yeah(:
Also, please feel free to private message me anything you'd like to ask, comment or even give me some feed back(:
Reviews are highly encouraged, and I hope you have a great time at aff !
( I sound like a air stewardess eh ) ' Enjoy your flight ' ..,
Enjoy your day (: hahaha I think i'm pretty high on sugar content items now :>
About Me
I am currently in love with manga I know its super forbiddened and everything , but yes I do love manga !
I find guys with Key like hairstyle ridiculously hot, and I like guys with either blonde and spiky hair, or black with spiky hair or maybe even taemin like hairstyle (:
Anime I'm currently watching right now ; Naruto (:   < SASUKE SASUKE SASUKE SASUKE OH GOD JUST KILL ME YOU'RE SO SEXY SPAZZ-
Favourite Anime disincluding Naruto ; Lovely Complex (:
I really like sweet stuff that makes me go all high and hyper, and I can tell you I have a zero tolerance for any sort of food, meaning that even if I drink something with the slightest content of sugar , or natural sugar eg. mango , < I got high over that for over two hours , or apple, that lasted one hour.
Yeah, so I get really high thats why all my stories are pretty retarded.
I love Final Fantasy XII , and how Cloud Strife comes in with his MEGA SUPER AWESOME SWORD AND SWIPES THE ASS OFF SEPHIROTH ( BUT OMG SEPHY IS HOT TOO UGHH ) anyway..
I like Infinite's L right now , because he looks alot like a crush I have in church and it makes me go down in goo, but I guess the guy I like in church has a girlfriend so sigh, my hopes are pretty much ten foot underground.
I also like Key, he's super cute when he does everything, and he just has this way of , UGHH, HE'S JUST SO CUTE ITS ASGDAKGSDKAYGSDA.
Jonghyun, well one word for that hunk , sexy.
Then , we have ...
Anime anime anime anime anime.
HAHAHA(: Oh well, thats prettymuch everythingaboutme youshouldknow, andallthetime ihavefor (:
And I'm pretty high now cause I ate durian and green tea so O___O
better run before I blow in front of the comp acting like a hyper crazy bunny!
well,
see you !:D
^ Back to Top