SuperJunior13VIP
Oct 1 / Female
Australia
Joined on Oct 19, 2011
Last login on May 22, 2013
1107 karma pts

""Please give us another chance~ *sparkle sparkle*" --- Lee Sungmin"
Personal Message
eargasm : In the Club.  ┊ eyegasm : bias' every single movement ┊ thoughts : i wish i was a lamp ┊ mood : bright ┊ craving for : food that shines ┊ last updated : 130310


Please wait...


awesomeness is
 loading. 
Crayon ~ Crayon ~Crayon 

Filling up your device...
Le me; Yessir  I'm OneofaKind. -------------------------------------

call me maybe } known as saerin ; ask me random questions!
orientation } ♀ & straight as a pocky stick
spreading my weird virus since } october 1st   > presents are recommended <
enslaved } in australia
i am the best } ☼ ball of sunshine
precious time spent on } foods. internet. fangirling. video games. web buddies. my thoughts.
verified }
♔E  L  F ♛ 
♔BOMbshell.♛ 
♔VIP  ♛
♔Ki  s  s  Me  ♛
♔A+ ♛
♔Sooyoungster.♛ 
♔Blackjack ♛
Also ♔Hyuna&Hyorin.♛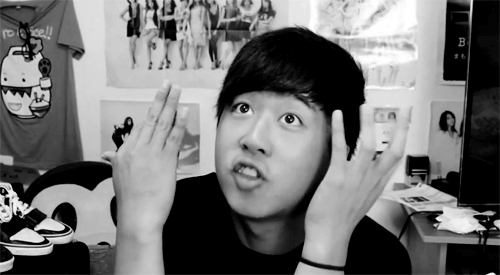 ▬▬ ★mymushrooms, fellow
 
derps and eyyysexyladies;

- TheAssassinRenevaron

> My leafy < The most amazing online twin/best friend ever. The Onew 2.0 ; My Jibbernish buddy ; Chicken ; Merkyus ; Always-forgetting-dreams-person ; Clarinet mastah ; POOPY ; My boo boo ; The amount we have in common is insane and we're always being silly together. Somehow, we always read each other's mind and a day without this girl is like a day without food! D8 The utter horror! 

- DazzlingKey
 
> My    bu b b l  e  s     < This is one of my bestestest friends online. We put up with each other's randomness and I have to say, applying to be her co-admin was one of the best choices I ever made. Legit yo! Keep smiling my bootiful bumblebee because i love yo face. Remember that! Anyone that messes with this girl, they answer to my rifle and ninja baseball bat! Nyaharharhar. 
- Strawberry_Princess
 
>   My    b e s  t    u n n i e    p o o   <  This is my all-time favorite unnie/umma and she makes my day with her typos and random slashes. All hail the Slash Queen! I love talking to her and we both have so many random moments together. She's also apart of the Jibbernish Crew 8D. I love you, you beautiful. Literally 美丽 ~
- shinee_b2st_lover
 
> My    k y u t e    d o n g s a e n g < My same country buddy! Kekeke. This girl is lots of fun to talk to and we always bring up random kpop things to chat about. Remember, we had 219 pms! ;D i love your tumblr and that story I helped you with. Look at the bright side of finishing homework... MORE HOMEWORK! xD

 
- kyjinky 

> My   au t ho r  t ast i c    s u j u   u n n i  e < My amazing SuJu fic writer unnie! I will never stop spazzing over her simple yet awesome stories for le ELF fangirls. Remember, I'll always comment on your stories whether you like it or not muahahaha >:D -runs off to comment-
Here's something just
fromme...
About Me
I love nom noms.
adorkable man.
 He lieks food too. But  he  loves me  more  okay? /b r   i    c   ke d 
And this cutie too... 

Super Junior are special to me...
donghae → ryeowook → sungmin → kyuhyun → siwon → eunhyuk → yesung → hangeng → heechul → henry → kangin → shindong → kibum → leeteuk → zhoumi
☁S u p e  r   J u n i  o  r    ☁The re's   no  
other . . .
^ Back to Top