DiamondCutiePie
Female
Joined on Aug 2, 2011
Last login on May 13, 2013

"You sexy piece of Namgrease... I WANT THAT LOLLIPOP XD"
Artist
I am an artist willing to provide these services:
Please request service on my site or my wall.
Personal Message
My Biases.
male
BAP-Jung Daehyun. Infinite-Nam Woohyun. Infinite-Kim Sunggyu. SHINee-Lee Taemin. EXOK-Byun Baekhyun. EXOM-Xi Luhan. Boyfriend-No Minwoo. SJ-Lee Donghae. DBSK- Shim Changmin. B2ST-Son Dongwoon. MBLAQ-Park Cheondung. UKISS- Kevin Woo.
female
SNSD-Im Yoona. SNSD- Kim Hyoyeon. F(X)- Victoria. T-ARA-Lee Qri. Secret-Jun Hyosung.  2NE1- Park Sandara. Kara- Kang Ji Young. 4minute- Jeon Ji Yoon. Rania-Kim Riko. 
Top favourite boybands. (In no order):
Infinite. EXO. B.A.P. SHINee. Super Junior.
Top favourite girlbands. (In no order):
SNSD. F(X). Secret. 2NE1.
My OTPs.
WooGyu.
♦ Forever my no. 1 OTP ♦
KaiSoo.
♦ My no. 2 OTP ♦
LuYoon. YoonKai. HyoHyuk. ZhouToria.YoonYul.
YoonHae. ChangYoon. KyuNa. JongSica. TaeTeuk. DaraGon. MinSsul. SunByung. KiSung.
My FanFictions Masterlist.
Underneath the Mask  [Angst ft. OC, Woohyun & Sunggyu]
Of Clichéd-ness and Hidden Crack   [Crack ft. Infinite]
Mission Impossible: Cupid!   [Comedy, Fantasy ft. LuYoon and minor pairings]
 Love Boundaries  [Drama, Slight Angst ft. OC, Daehyun, Suzy and Baekhyun]
Vermilion Illusions   [Horror, Slight Angst ft. EXO]
 You Belong To Me   [Comedy, Happy(?) ft. YoonHae and minor pairings]
My Unexpected Boyfriend   [Comedy ft. HyunMin]
New Beginnings    [Comedy, Happy(?) ft. KyuNa and minor pairings]
Petals Of Love   [Angst ft. KhunToria]
I Will Love You Forever  [Angst ft. MinYoon]
 Just Friends    [Angst ft. OC and Baekhyun]
Incandescent [Angst ft. Baekhyun]
Betrayed    [Angst ft. KyuNa]
Broken Minds [Angst ft. OC, Daehyun & Hyosung]
As Co-Author:
My 2 ChoSarangs Author: KimCowPuppieZ
About Me
My name is Hye Rin, but you can call me Rin, Apple or May.
~~~***~~~
 You wanna see a pic of me?
This is me:
diamond-cutie-pie.
(Diamond-decorated cupcake actually, to be exact. That's the closest I can find to a pie. But who cares /shrugs/ I'm a cupcake!)
Nah I was just pulling your leg.
/smacked.
/gets pelted by rotten tomatoes/
/gets punched in the stomach/
Just kidding...
Credits to... er whoever who posted that picture.
Coz I don't look like that.
I  know I look horrible.
I'm ugly.
Probably worse than some creature or monster.
Meh.
...
Yeah, I'm just this weird.
Don't mind me.
/runs away/
~~~***~~~
Current me.
Currently fangirling over ---

Infinite <3
Favourite song(s) at the moment ---

SNSD's

I got a boy

& K.Will's

Please don't
Thinking about ---

Homework =.=
20 simple things you need to know about me.
1. Uh, I'm a girl.
2. I love K-POP. And Korean Dramas. And korean stuff. And Korean food. (Duh)
3. I love writing.
4. I keep thinking I'm an apple---wait, the last time I checked I'm still a human.
5. I love cute fluffy things. And blingbling stuff. Cute and fluffy blingbling stuff.
6. I can speak over 5 languages...
7. I hate being alone...so add me as friend!
8. I really wanna be a korean celebrity...(In my dreams)
9. Did I mention that I'm a girl? No? Kay, I'm a girl.
10. I love rainbows and pizza and English Literature.
11. I love to sing and dance and act and hop and swim and run and sleep at the same time.
12. No, I'm not mad. I'm insane.
13. I treasure my friends a lot. Like really, I literally treat them like precious gold. I love gold.
14. But I prefer the colour blue.
15. Wait I think I like purple.
16. I'm a pessimist. The world is gonna end tomorrow.
17. People think I'm crazy and random. I bet you do. But I don't.
18. I'm 298 years old.
19. I'm scared of ghosts.
20. I'm marriedtojungdaehyun single.
~~~
 So errr...don't be afraid to talk to me and add me as friend!(cozIlikeitwhenpeopledothat)
And if you are already my friend, you can drop in a 'hello' message on my wall or PM me so we can chat!
 Ciao!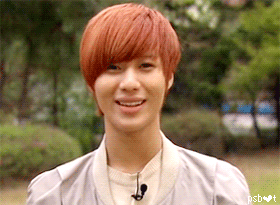 ^ Back to Top