nomadictrail
Mar 27 / Female
Philippines
Joined on Nov 6, 2009
Last login on May 20, 2013
334 karma pts

"I'm going back to Livejournal. Join me? whimsicallybare.livejournal.com/"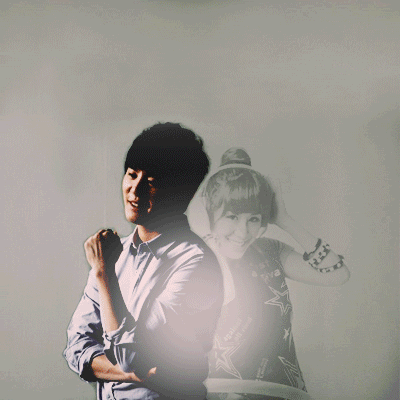 Personal Message
i can do graphics, but you'd have to be very special to me before i'd make you one. rude, but true.
i offer my services as a reviewer. i prefer doing short stories / oneshots so that i won't have to give it too much of my time. if you want me to review your stuff, post it on my wall, and i'll do my best to get to it as soon as possible.
i can also be a beta-editor / proofreader. you may ask what this is and what its importance to you is. my answer is that professional writers have editors. so why don't you? now, this is different from the reviewer, because the latter is there only to rate your story, the editor is there to help you write better. the editor can be the unbiased eye that will go through your writing, fix your typos, give you grammar pointers and writing tips. isn't that a great deal?
however, if you want me to beta for you, you first have to truthfully answer this question: would iamforgotten enjoy your fic? the answer should be: yes, because my plot/story is awesome. this is regardless of typos or grammar mistakes because, hun, that's what i'm here for.
in addition to this, you have to be online while i edit your stuff, if i'm losing sleep for you, isn't it only fair that you lose sleep for you as well? you have to be online because i always have questions and clarifications.
lastly, if you're having your fic proofread, have an open mind and accept criticisms because the latter make you grow, develop, and improve.
currently working on (beta editing - for)
* timeless duet - from_with-love
*gone with the wind - from_with-love
i am a new hire as a reviewer for i-DEAS.
whimsicallybare is my daily suyin drabble site.
About Me
i am a phiilippine-hailed fangirl. twenty-one years of age, i've been a fangirl and fanfic writer since twenty-o-seven - mid and late, respectively. i have a bachelor's degree and am now on my way to a master's degree in english language studies.
i fangirl over 동방신기, mainly xiah junsu; zhang liyin / jang riin; lee jeehoon; super junior's yesung, jungsoo, sungmin, and kibum; cheon sang ji hee; kara; 2am; khalil fong; wang leehom; charice; lea salonga.
i download like crazy. movies and series and anime. if i want to watch it, i download it. leverage and csi: miami top my list. i have xxxholic and chronicle of the wings and antique and natsume's two seasons, among others. i also have boys over flowers, you're beautiful, autumn's concerto, personal preferences, cinderella unni, and still marry me.
i like: park jinhee; seon yejin; han gain; lee jeehoon; yeon junghoon; jo hyeonjae; as well as helena bonham carter; johnny depp; amanda bynes; catherine zeta-jones; tom felton; reese witherspoon; colin firth; keira knightley; paul bettany; zooey deschanel; hayden christensen
i may not be a brilliant writer, but i had pick up tips and trick through the years that i had been writing.
^ Back to Top