SailorVenusYaten
May 12 (17 yrs old) / Female
California, United States
Joined on Jun 21, 2011
Last login on May 17, 2013
1399 karma pts

"I'm seriously dying for EXO's & f(x)'s comeback. Like seriously."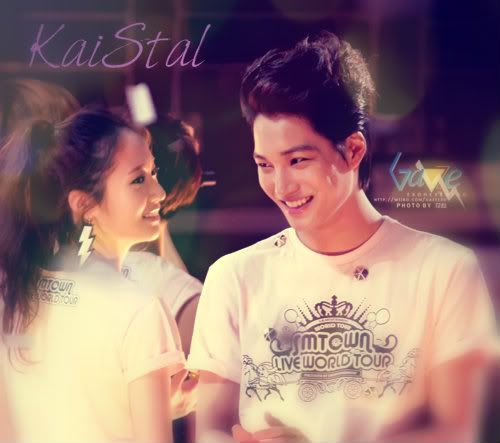 Artist
I am an artist willing to provide these services:
Please request service on my site or my wall.
My Portfolio Site
http://www.youtube.com/user/SailorVenusYaten1001
[ensure link is safe before clicking]
Personal Message
Hey guys~
My name is Avital, but plz call me Mai or Mai-chan~ Onegai!
I'm 16 years old.
PLZ FOLLOW ME ON Twitter! →  KaiStalLover 
PLZ FOLLOW ME ON Tumblr! → SailorVenusYaten
PLZ FOLLOW ME ON YouTube! → SailorVenusYaten
PLZ FOLLOW ME ON LiveJournal! → MaixKeigo
I speak English, Hebrew, Japanese(sum), and Russian (hardly though, my mom is russian, but she has been trying to get me to learn it ever since.)
I am trying to teach myself Korean but its seems pretty hard for me.....lol
I was born in Tel-Aviv, Israel, and I currently am living in Los Angeles, California. I would love to travel to Tokyo, and Seoul, but maybe when I'm older, =_=
I will do my best to write fanfics thought I am pretty busy and lazy, lol but it depends on my motivation!~
About Me
I luv watching Japanese & Korean dramas (especially the romantic kinds) , and mangas, and all different types of music,
and I luv Korean music, and Kpop groups.
My favorite KPop groups are & my favorite member (which are in bold) are/ is:
-I might not have a fav for sum becuz im still new to the group lol
Just saying my biases first: Krystal, Kai, (L) Myungsoo, Taemin, & Niel
My OTPs are KaiStal,
MyungStal,
TaoStal,
&      TaeStal
 f(x) - Krystal, Victoria, Luna, Amber, Sulli
 EXO K & M - Kai, Tao, Luhan,  Sehun, Lay, Chen, & Baekhyun, & ChanYeol 
 SHINee  - Taemin, Minho, Key, Jonghyun
Infinite - L (Myungsoo), SungYeol, Woohyun, Dongwoo, & Sungjong
TeenTop - Niel, L.Joe, & Chunji
So Nyuh Shi Dae (SNSD/Girls Generation) - YoonA, Hyoyeon, Jessica, Tiffany, Sooyoung, Yuri, Taeyeon, & SeoHyun
Super Junior - Heechul, KyuHyun, Hangeng, EunHyuk, Leeteuk, KangIn, & DongHae
After School - Lizzy, Nana
NU'EST - Ren, MinHyuk, & JR
BtoB - Minhyuk, Ilhoon, Sungjae, & Peniel
2PM - Nickhun, Chansung, Wooyoung, Junho, Taecyeon
2AM - JoKwon, Seulong, Jinwoon
MBLAQ - Mir, G.O, Lee Joon
4Minute - SoHyun, HyunA, Subin, Gayoon, Jiyuun
C.N. Blue - JungShin, YongHwa, JongHyun
BOYFRIEND - Kwangmin, Youngmin, & Minwoo ( I luv the Jo twins)
Miss A - Suzy     ZE:A - KwangHee, & Siwan
T-ARA - Eunjung, & JiYeon    B1A4 - Jinyoung, Gongchan, & Baro
SS501 - Hyun Joong, Jung Min, Kyu Jong    KARA - Seungyeon, JiYoung, Goo Ara, Gyuri
Secret, BoA, IU, 2ne1, BEAST, SISTAR, and more! though I love Jpop, kpop seems more interesting now lol
^ Back to Top