ichewyou2597
Sep 25 / Female
Brunei Darussalam
Joined on Jun 20, 2011
Last login on Apr 20, 2013
726 karma pts

"Nooooooo"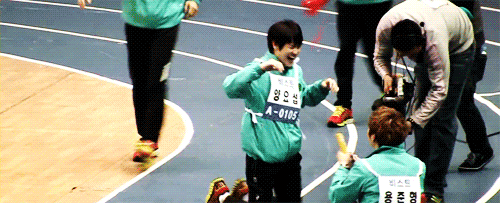 Personal Message
ICHEWYOU2597 HEAH! ;D
Do check out some of my fanfics or I'll chew you ^^ 
JUST TO INFORM YOU,
YOSEOBIE OVER HEAH, IS MY HUSBAND. AND HE'S NOT B2UTY_B2STY'S ANYBODY ELSE'S.
omg his wink /dies
Yup, he's mine. I hope you won't die over his wink. ;)
About Me
I won't tell you any of my personal informations unless you are VERY close to me.
So let me just tell you which fandom do I belong to:
MY FANDOM LIST.
I belong to:
   BEAST fandom,
   B1A4 fandom,
 SHINEE fandom.
 A-Pink fandom.
 Block B fandom.
 BTOB fandom.
AND,
 SISTAR fandom ;D
Twitter : Clickie
Tumblr : Clickie
^ Back to Top