Hyori_Rain
Sep 5 (20 yrs old) / Male
Michigan, United States
Joined on Jun 14, 2011
Last login on Mar 11, 2013
386 karma pts

"Is planning a comeback."
Artist
I am an artist willing to provide these services:
Please request service on my site or my wall.
Personal Message
Even though it's rather bland, enjoy the profile. :)
About Me
[SIGH]!  Jesus Christ, I am NOT good at these things, lmfao.  But, I am good at making lists, so I guess I'll do another "10 Random Facts About Me" thing, like I did on allkpop;
1.  As you could tell from the sentences above, I have a very hard time describing myself and saying things to say about myself, especially positive things.  I don't know, I think it's a mixture of karma potentially coming back to bite me in the ass for saying these things and my very low self-confidence.
2.  Writing has been a passion of mine ever since I was about six or seven years old.  With a childhood like mine, I pretty much had no choice but to live in a life that was, and still is, a mixture of fantasy and reality, and I subliminally thank God every day for living such a life, because that's where I get my inspiration.
3. YES, I AM A GUY!  So do not be shocked when I tell you so, lmfao.
4. Yessir, I am a SHINee fanboy.  My biases are JongKey.  I will love these kids to death forever man. <333
5. As much as I appreciate and like the "OMFG I LOVE THIS" comments that my stories usually get, I prefer a long, constructive, comment much more, and I also try to give that to whomever's story that I may be reviewing, so expect some spazzing on my end if I read your stuff, lol.
6.  I love cake.
7.  I love sex.  It fascinates me.  Shoot me if you don't like the openess. xD
8.  I have no idea what to say right now, LMFAO!!!  God, they should have one of those "favorites" thingies like they do on livejournal so I can just type out my favorite shows and then go from there. XD
9.  I am not asian.  I don't know why exactly, but I feel the need to clarify that very quickly before I get to fact number ten.
10.  Though I consider myself to be a person who is undefinable, I do think that I am quite nice, so don't be afraid to talk to me. :)
Favorite Singers/Groups:
*Lady GaGa
*SHINee
*Nicki Minaj
*Lee Hyori
*Koda Kumi (all time favorite singer.)
*Britney Spears
*SECRET (favorite girl group.)
*Sistar
*Jewelry 
*BoA
*Ayumi Hamasaki
*Ken Hirai
*SS501 (I am LOVING their solo material. <333)
*Rania [Starts doing the split leg dance...and cries after.]
*Park Jung Ah. <333
*G.NA (CALL ME A GENIE!!!)
*B2st (I'm not that huge of a fan, but I do like their music...and Kikwang. xDDD)
*After School 
Biases:
*Jonghyun (SHINee)
*Key (SHINee)
*Kahi (After School)
*Lee Hyori 
*BoA
*Baby J (Jewelry)
*Hyorin (Sistar)
*Hyosung and Ji Eun (SECRET)
*HyunA (4minute)
*Kikwang (B2st)
*Jooyeon (After School)
*Raina (After School)
*Yewon (Jewelry)
*Lee Joon (MBLAQ)
*That's all I can think of. XD
Favorite T.V. Shows and Movies:
*"My Sassy Girl"
*"Cinderella" (the Korean horror film, though I do love the Disney film as well.)
*"Pocahontas" (I will JAM OUT to "Just Around the River Bend!" XD)
*Friday
*"House of Flying Daggers" (I LOVE THIS MOVIE!!!)
*"Cruel Intentions"
*"Degrassi" (Seasons One through Five, MAYBE Six.  No disrespect to the new cast, but no one can beat the originals.  <333)
*"Music Bank"
*"Oh! My School" (I MISS IT SO MUCH!!!)
*"The Voice" (Though I've missed two weeks of it.)
*"Mulan" (I still want to sing-a-long "Honor to Us All" with someone. :( )
*Etc.
Favorite Albums:
*"Born This Way" by Lady GaGa
*The SHINee World" by SHINee
*"Pink Friday" by Nicki Minaj
*"End And..." by Jewelry 
*Come Back You Bad Person" by Park Kahi
*The Archandroid Suites II and III" by Janelle Monae'
*"Hook Me Up" by the Veronicas
*"The Secret Life of the Veronicas" by the Veronicas.
*"The Fame Monster" by Lady GaGa
*"The Fame" by Lady GaGa
*"Trick" by Koda Kumi
*"Universe" by Koda Kumi
*"Secret" by Koda Kumi
*"Rock n' Roll Circus" by Ayumi Hamasaki
*"Kingdom" by Koda Kumi.
*Etc.
MY CURRENT OBSESSION: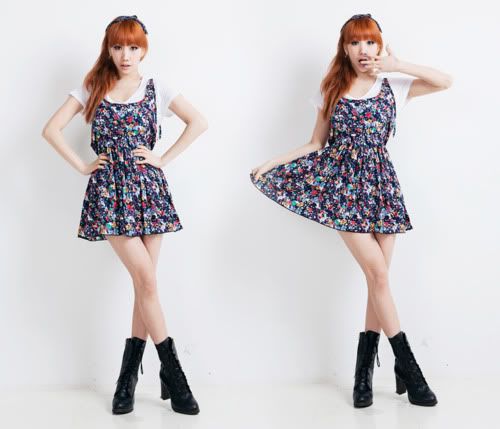 Lolz, so I ended up with more then ten random facts I see. xD
SEE YA! <3
^ Back to Top