elfspirit
Oct 24 (19 yrs old) / Female
Malaysia
Joined on Jun 11, 2011
Last login on Oct 8, 2012
66 karma pts

"shoot anonymous"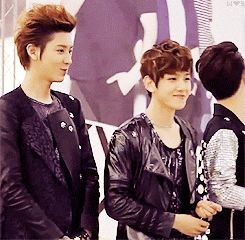 Artist
I am an artist willing to provide these services:
Please request service on my site or my wall.
My Portfolio Site
yeol-yeol.tumblr.com
[ensure link is safe before clicking]
Personal Message
Hallluuuu there!! It's me!
I'm still a new-writer. .
Still digging some ideas for my upcoming fic. Stay tuned ok? :)
About Me
Um. About me. There's nothing incredible. I'm just a simple ordinary girl,but
WATCH OUT! I have a very2 EXTRA-ORDINARY imagination.
My friends said so too.
I love Super Junior and Infinite the most.
So, that's means I'm an Elfspirit.~kekeke
It's hard to chat with me for the first time(i think), but once we found one thing in common,
I'll turn to be a very2 talkative person. .
Nice knowing you. ^_^ Nowadays my love towards BAP, EXO and B1A4 grow soooo much! That's mean I am no longer an Elfspirit cuz i am now an InspiritElfBanaBabyExotic :)
^ Back to Top