xinli_ang
Mar 25 (19 yrs old) / Female
Philippines
Joined on May 29, 2011
Last login on May 20, 2013
818 karma pts

"Finally got my hands on a copy of Inheritance, Clockwork Princess and City of Lost Souls. BOOKS! :DD"
Personal Message
No need to wait. It's your decision. :) And this will probably help a lot:
So, smile. :) Everyone's more attractive when they smile. :) Besides,
Sometimes, it's important to
And remember
BUT
So don't lose hope. :) It's there, you just don't know it.
And one more thing!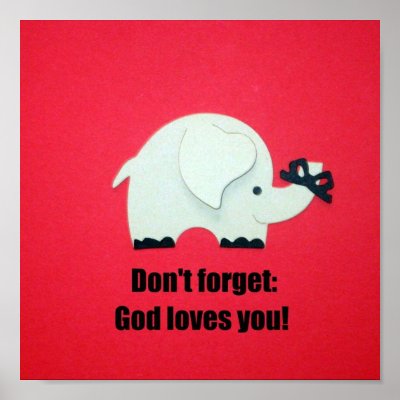 " I t  i s  f a r  m o r e  c o m f o r t i n g  t o  t h i n k  G o d  l i s t e n e d  a n d  s a i d  n o ,
t h a n  t o  t h i n k  t h a t  n o b o d y ' s  o u t  t h e r e . "
-Albert Lewis
P.S. If you want to add me as your friend, please talk to me first! :) I'd like to make friends that I can talk to, not just random names on the friends list. :)
I don't bite. :)
Oh, and I don't appreciate advertisements on my wall. ._. I may or may not read the fanfics where the idols that I like are characters in, and I may or may not read fanfics where idols that I don't really follow are characters in. It really depends on the story, and what I feel like reading. But I hope you have fun writing, no matter what. Since writing is an art of healing, after all. ;)
About Me
If you'd like to know a little bit more about me,
then welcome to my little world.
A few things that you might want to know about me:
1. I love to read. And these are some of my favorite books:
The Adventures of Sherlock Holmes (Sir Arthur Conan Doyle)
The Mortal Instruments (Cassandra Clare)
The Infernal Devices (Cassandra Clare)
The Inheritance Cycle (Christopher Paolini)
The Little White Horse (Elizabeth Goudge)
Warriors (Erin Hunter)
The Picture of Dorian Gray (Oscar Wilde)
White Fang (Jack London)
Have a Little Faith (Mitch Albom)
The Shack (William P. Young)
2. I listen to a lot of different kinds of music such as:
Kpop:
TVXQ - Ailee - Infinite - BAP - Girls Generation
Cpop:
Hangeng - Jane Zhang - JJ Lin - Jay Chou - SHE
American Pop/Rock:
Adam Lambert - Evanescence
Christian Music:
Hillsong - Casting Crowns - Flyleaf - Colton Dixon
Classical:
Josh Groban - Celtic Woman
Yes, when I said classical, I do mean that I listen to the compositions of people like Bach, Ravel, Mozart.
Generally, the Jpop that I listen to are the soundtracks of the animes that I've watched. Sometimes, I listened to the soundtrack because I liked the anime, sometimes, it was the soundtrack that made me love the anime.
But I like T.M. Revolution's songs.
And I'm not a fan of listening to the crossover musicians that merely pretend to know the language.
I realize that I'm quite stringent when it comes to their diction and pronunciation; I think it's their job to know. I have friends that are voice majors, they're required to know.
3. And here, are some of my favorite shows:
Gundam Seed (and sequel)
[I realize that Gundam Seed was a good show, and Gundam Seed Destiny was a mess that probably should not have been allowed to exist. However, I think that I can forgive it; Gundam Seed Destiny failed as a sequel, but it would have been good as a stand-alone show where expectations of the characters aren't present, and because it was the show that got me to like Gundam. Though that was not without a lot of prodding from my friend.]
Favorite Character: Rau Le Creuset/Cagalli Yula Athha
Gundam 00
[Without a doubt, this is a favorite. I could have lived without seeing the movie, though. If you don't want the amazingness of the series to be destroyed, I might suggest you not watch the movie. However, Gundam 00 Qan[T], Gundam Harute, Gundam Zabanye and Gundam Raphael are all epic machines, and Gundam 00 Qan[T] was able to achieve what no other Gundam has ever achieved--or so I've been led to believe.]
Favorite Character: Allelujah/Hallelujah Haptism
Digimon
[It all started when I was a little child, watching the very first season of this wonderful anime; and it all went down the drain when I was a teen watching Digimon Savers. But wonderful memories of the previous seasons are powerful deterrents, and they will forever hold a place in my heart.]
Favorite Character: N/A
Code Geass
[I originally watched this because Gundam Seed was over, and there were no mecha-related anime that seem to catch my eye. I don't like it's soundtrack as much as I do the soundtrack of Gundam Seed, but I love the story. I love Lelouch and Suzaku. I love Nunnally. I love C.C. I love the way they blended fantasy and mecha.
Favorite Character: C.C./Lelouch/Suzaku
Zoids
[Truly, to me this show is a classic. Before I loved Gundam, I loved Zoids. Until now, I collect Zoids, where my favorite is the Berserk Fuhrer. Zoids Chaotic Century and its sequel.]
Favorite Character: Raven (and Shadow)
Dragons: Riders of Berk
[This is the cartoon series that follows the movie "How to Train Your Dragon". It has a second season coming in September, Dragons: Defenders of Berk. I want to watch it soon.]
Favorite Character: Toothless, the Night Fury
4. Just to share some of my favorite quotes:
"God will see." -Michaelangelo
[When asked why he painstakingly worked on the paintings tucked in the far, unseen corners of the church, that was his reply.]
"You don't have a soul. You are a soul. You have a body." -C.S. Lewis
"If you can't explain it to a six year old, you don't understand it yourself." -Albert Einstein
"The Christian does not think that God loves us because we are good, but that God will make us good because He loves us." -C.S. Lewis
"For I know the plans that I have for you, plans to prosper you and not to harm you; plans to give you hope and a future." -Jeremiah 29:11
"You can make all the plans you want in your head, but things seldom turn out the way you imagine. Never mind trying to understand where someone's heart really lies or the thoughts that are hidden there." -Rau Le Creuset (Gundam SEED)
^ Back to Top