MusicChibi
Female
Joined on Jul 11, 2010
Last login on May 18, 2013

"I need to stop procrastinating and write again."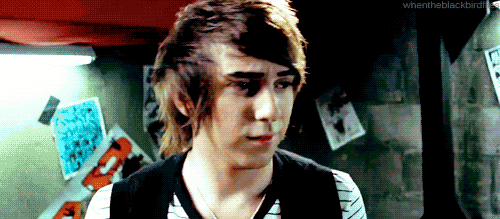 Personal Message
H E L L O ! 
I'm MusicChibi, author/owner of 138 "stories"!
I am marked as co-author for 11 stories.
I'm part of one RP at the moment. I'm a mod; I have no interest in joining another RP.
I currently have 14 on-going fan fic series.
I presently have 4 incomplete one-shots at the moment. 
I have 12 completed drabble one-shots.
I have 36 completed one-shots.
I have 42 completed series.
I am currently a part of seven graphic shops, my own included.
I am presently participate in three tutorial shops for graphic design.
I have a tutorial/shop that helps you with the nitty-gritty details of grammar, if you need the help. 
I own and beta at my beta shop at the moment (although do note that it is closed).
I own one review shop.
I have an idea/poster-for-grabs shop.
In addition to all of that, I have two writing challenge fics, one of which is a writing challenge-contest.
And that is general status of what I'm currently up to, minus a few, select things. This will constantly be updated, since I seem to love that "Start Writing" button.
Link to my masterlist (if you're too lazy to scroll down): Here.

Link to the shop: Here.
About Me
❝Sometimes, things are better left unsaid.❞
▼▲▼▲▼▲▼
Who will tell the
story
of your life?
About Me: Introductions & the Like
Yo! I'm Jewell (yes, with two 'l's, not one).
Some nicknames I go by or were given at one point or another within my life time: J-Swag, Jewtful, Pikachu, Cloud, Julli, Jules, Super Junior, Topaz, Elf (because I have one elf-ish looking ear--not because I'm an E.L.F), Jewells, Ponygirl, MuChi, Umma, Multi-OMG-Ninji!, Chibister, Tomoyo, Ummanie, Multi-OMG-MusicChibi!, Ninja Woman, (Bang) Soo Jin, MuniqueChibi, Fried Chicken, Jewellina, Jay, Sooyoungie, Heechul 2.0, MC Unnie, Hyukjae 2.0, Onew, CM Unnie, Ninji, Devil Spawn, Edoardo, Dragon, Gangsta Ninja Jewell, Miss Murder, Perverted Evil Unnie (PEU for short), and the Sadistic One. If you can come up with a nickname, go ahead and give me one, and I'll add it on here. As far as nicknames go, though, you're allowed to use one of the nicknames listed, my real name, or whatever the hell you come up with so long as it's not offensive.
This used to be longer, but I don't see the point of explaining myself anymore because you'll either like me or you won't. Add me and talk to me before you make up your mind. If you add me, however, I will not message you first, so do keep that in mind because I will always accept all friend requests. And if you ask me what I'm doing, chances are, I will give you the same answers I always give everyone else: writing, Photoshopping, talking to people, checking up on AFF, or watching an anime/reading a manga (and occasionally reading a fan fiction). Feel free to talk to me about whatever you want. I'm here to listen if needed, and I'll do my best to offer advice, but please don't blatantly ignore it or reply rudely if you find my optimisim stupid. Otherwise, yo! Nice to meet you and I hope we can be friends! And if you're one of my readers--silent or not--you should definitely talk to me! Most of the folks on my profile were originally readers/fans of mine, to be truthful, so I'm always happy to make more friends that way! :D (I also may reply late because I'm lazy and a horrible person that way. OTL)
Oh, and if you're one of those advertisers, please leave. I don't care for any advertisements; I won't read them, I won't look at them, and I won't bother to reply. Any kind of spam will be automatically deleted from my wall. Period. Also, please do not ask me for karma so you may advertise your story. I will not give you karma; you will only receive a response turning you down. The same goes for if you ask me to advertise: I am sorry, but I will not advertise your fan fiction for you.
P.S. My wall is forever owned by Cierra, Tia, and Karen.
b l o g s   a b o u t   m e
Things I Want My Frinds to Know About Me:

Here

.
Deconstructing MusicChibi/Jewell:

Here

.
Writer Reflection:

Here

.
Interview with a Chibi:

Here

.
50 Facts About Me:

Here

.
Answers to Q&A:

1

,

2


Answers to the Less Innocent Q&A:

1

,

2
Questions/Quizzes Relating to Me:

Here

.
Writing Workstation:

Here

.
b a n d s   I   f o l l o w
Super Junior || B.A.P || Block B || EXO || Big Bang || BEAST/B2ST || MBLAQ || DBSK/JYJ/TVXQ || Dalmatian || SHINee ||  MYNAME || SS501 || Jay Park || SNSD || 4Minute || 2PM || 2AM || Brown Eyed Girls || B1A4 || CNBlue || F.T Island || NU'EST || S.M. the Ballad || BoA || Teen Top || Infinite || U-Kiss || One Way || Secret || Lunafly
Kpop Collection (Aka, Merch): Here.
s p e c i a l   d a t e s
July 11, 2010 - The day I joined AsianFanFics
August 13, 2011 - The day I made my first edit on Photoshop; the day I got into graphic design.
November 12, 2012 - Advertised Cierra's wall for her birthday.
November 13, 2012 - The Four Chingu's name was coined by Karen and sealed by Cierra and I.
December 21/22, 2012 - Was featured and advertised by Cierra on the same day. Awkward? Very much so.
▼
▲
▼
▲
▼
▲
▼
c o n t a c t / f o l l o w   m e
f i c s ,  m u s i c ,  &  s h o p s
As you can tell, I was sorted into Slytherin. I stay there happily, with no regrets. We will achieve our goals by any means necessarily (or at least whatever doesn't go past our own morals).
Nevertheless, for all you folks that know the negative connotation and reputation that follows all of us dear Slytherins: We are not all bad, but merely ambitious. Yes, we can be manipulative, yes, we can be sneaky, and yes, we can be cunning, but they are merely traits that show more than the other houses. We may have "a certain disregard for rules", but it doesn't mean we're evil. We just aren't goody-goodies, so don't mind us. I just so happen to be overly ambitious, if you were wondering. After all, Merlin was a Slytherin, too.
 I will treat you how I believe you should be treated, based upon how you treat me. Treat me with respect, and I shall give the same to you. Despite what you may or may not think, we Slytherins do have a sense of honor. 
My wand, as Ollivander would put it: fir and dragon core, twelve and a half inches, unbending. 
❝
A laugh that healed the
broken heart
 with all that it could.
❞
T
he 
B
iases 
P
recinct      

The Ultimates
Ranking Order:
1. Kim Heechul - Ultimate of Ultimates Bias ♥
2. Kim Himchan - Ultimate Feels Bias
3. Kim Xiumin - Ultimate Heart-Holding Bias
4. Kim Yukwon - Ultimate, if-we-met-in-real-life-maybe-I-could-fall-for-you Bias
5. Woo Jiho - Ultimate Must-Spazz-Over-Bias
A
lways.
♥
My loves, my friends, my family.
The Four Chingus: Cierra, Tia, Karen.
    The Triumvirate: Zade & Tia.
    The Golden Trio: Ahjussi & Jessica.
    The Classy Broads: Zade & Eris.
    The closest peeps to me on this site: Cierra, Tia, Karen, Zade, Eris, Mary, Christina, Gabbie, Cali, Van, Jill, Jaekyung, Vivian, Tiffany, Arii, Hannah, Jade, Jessica, Ahjussi, Tina, Katie, Ally, Charlotte/Char, Keena, StephAnnie, Jen-Jen, Carly, and Angie. Nemo, Seline, and Youngji are not as close, but have a  special place in my heart, too.<3
♥
My readers/supporters/commenters
    I don't say it often enough--hell, I don't talk about it in general except to friends--but you guys are awesome! Thank you all for for supporting me and staying with me. Thank you for your love, your time, and dedication. I don't think there's anything I could say to express my gratitude towards all of you, but I hope we can stay together for as long as possible! Hopefully, one day, maybe we'll even be friends!
▼▲▼▲▼▲▼
❝Remember the day we started this. ❞
Always keep the faith.<3
Also, because it's relevant:


(From left to right: Eris, Jewell, Zade)
❝Hurry, I'm falling. ❞
^ Back to Top