regalado28
Sep 28 / Female
Philippines
Joined on Mar 11, 2011
Last login on May 14, 2013
361 karma pts

"02-10-13"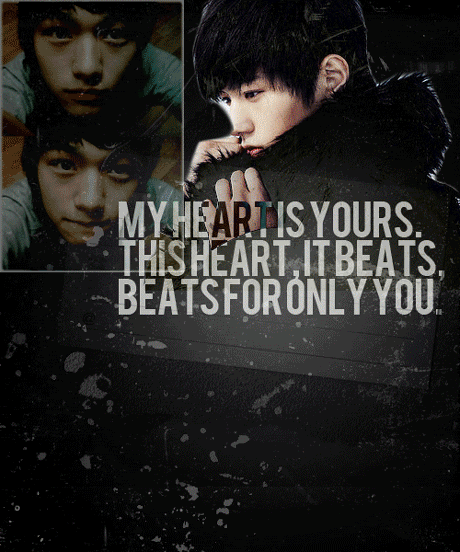 Artist
I am an artist willing to provide these services:
Please request service on my site or my wall.
Personal Message
Hey~! Mind if you like my Facebook Page? Elle ツ
Follow me in Twitter? Elle ツ
About Me
Personal Information:



I'm under the username 'highlyinsaneL' as you can see. You can call me 'Elle' but it isn't my real name.
I am existing for 14 years in this world as of 2012. I am a Filipina who lives somewhere in the world.
Well, sad to say that I didn't grow up in my homeland but still I am a proud Filipino. I am a Sophomore student who is most of
the time busy so sorry for my not daily updating of my story. I would really try my best to update weekly. haha xD


Hmmm, interests? I do like writing stories as you can see. I have lots of plots in my head but I couldn't write stories for all of
those. I do love reading as well. Whenever I'm bored I read but not as always. Dancing is my thing. I really love dancing
since I was young. Of course, I love surfing the net. <3 Music <3 I like KPOP, OPM's and some American Bands~


Facts? I've only been 3 times to my homeland for my entire life as of 2012. I've never seen a celebrity in my whole life.
I do have haters but have "very" supportive friends. I treasure memories a lot. I'm not the type of person who interacts
with everyone. I am a shy type of person but so not that type when it comes to the people whom I trust and close with.





---
---
Annyeong!

I'm Elle under the username - regalado28. Well, my friends call me by different names.

I'm a simple person who loves to write stories and is very happy when the number of subscribers increases.

I love kpop and anime. They are kind of "inspiration"

Believe me, when you are new to me I don't tend to talk too much but when we are close, no one can stop me from talking.

I am a both girl and boy group fanatic.

I tend to change bias when their images becomes weird.
^ Back to Top