butterfly_
Apr 25 / Female
Joined on Jul 19, 2012
Last login on May 11, 2013
865 karma pts

"There shall not be wars. There shall be fights."
Artist
I am an artist willing to provide these services:
Please request service on my site or my wall.
About Me
I stan for smtown.
My bias change a lot.
My writing style change a lot.
I live to inspire and to be inspired.
I write because I can!
Talk to me, I don't bite. 
If I reply your comments and wall posts late,
that doesn't mean I won't reply it forever. 
Sometimes I'm too caught up with my life to reply.
You may post your stories and I shall read it but
there is no promises that I will subscribe to it,
but don't worry, I'll surely comment on it.

Rude to me, you'll shall forever be ignored.
The beautiful OTP 


The beautiful love triangle


The beautiful OTP5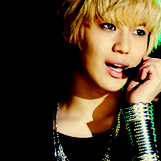 I support these amazing shops
^ Back to Top