Master-Woncheol
Joined on Jul 14, 2012
Last login on Feb 24, 2013
1 karma pts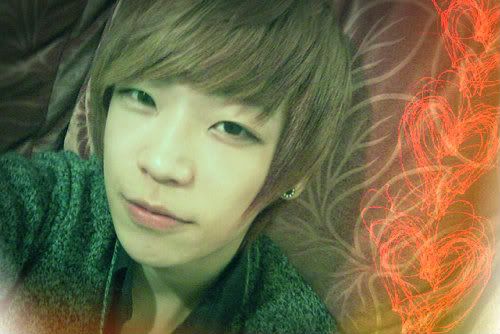 Personal Message
= M a s t e r W o n C h e o l =
= Park Won Cheol
= June 11, 1991
= 175 cm
= 55 kg
= B type
 
= B i o =
A master with a sweet heart, he doesn't raelly like harming
the slaves to the point that they'd cry in pain. Despite coming
from a weathly family, he doesnt really care much for any of it as
any spoiled kid would. All he's interested in is falling in love
with someone special and treating them well, even if they're a
slave. These status don't mean all that much to him at all.
= L o v i n g Y o u =
Status; Taken since 120714

* L e e D o n g H o o n *
Even though he's a slave, he's also his boyfriend. 
Woncheol wasn't sure what had gotten to him as he 
spent time with him. He really didn't expect to fall
in love so easily with such a cute male. Because of this
he wants to just take the boy and kidnap him for his own,
not wanting anyone else to touch him. Woncheol will be
very overprotective about his princess.
- Underco. -
About Me
  Ulzzang Park Won Cheol from Dungeon Daegu as a Master
^ Back to Top