-SHINeeS_Kitten-
Jan 8 (18 yrs old) / Female
California, United States
Joined on Jun 22, 2012
Last login on May 12, 2013
185 karma pts

"Writers Block but will post upcoming stories~! Advertising RPes look at Personal Msg!"
Personal Message
Annyeong pls call me Hiroki-chan -winks- anyways heres my personal message to you so that you may get to know who I am and what I'm like in RL. Well, I don't like using my RL name so pls call me Hiroki or Hiro. I love Kpop just like everyone here -smiles- Another thing about me is that I LOVE TO ROLEPLAY~! I really do enjoy roleplaying I have join some roleplay here on Asian Fanfics and they are amazing~! But If you are inviting me to a roleplay here are somethings you need to have if you want me to join AHEM~! 
1. You must look at my bias list and see if either one of them is untaken so I may join -winks-
2. It has to be third person (with or w/o smut) but if its first person it has to be smut
3.IT HAS TO BE REALLY ACTIVE~! (The roleplays I'm in are really active and everyone is so nice)





My Roleplays:
Blood Tainted Roleplay
Kim Jong In (Kai)

:

Star Crossed Academy:
Ahn Daniel (Niel)
Infinitly Yours: Seoul:
Yang Yoseob:
Day and Night and BLA:
Choi MinKi (Ren)
BLA and B2m:
Hwang Minhyun
Blue Knight University
Lee Taemin
Well those are all my roleplays that I've joined they're really amazing and I love them -giggles- so now on to my bias list I have alot but I'll put on my TOP bias' that I want to roleplay as:
My Bias List for Roleplays:
Choi Minki (Ren):
Lee Taemin:
Kim Jaejoong:
Kim Jong In (Kai):
Yang Yoseob:
Huang Zi Tao




Lee Byunhyun (L.Joe)
About Me
ANNNYYEEEOOONNNGGG~!!!
<3
Hehe my cute maknae ren

<333

love him lots

<33
I know there are other fans who love him more than i do but i feel like i love him alot

<3

anyways abt me...Well im from Cali and My nick name use for me is Hiro-chan

;3

I'm pure filipino ppls~but when you first meet me in real life I look totally different

>o<
 

Im a big Nu'est fan people

:3

! so from now on all my stories will be Nu'est base!
(Well a majority will be..the rest will be SHINee)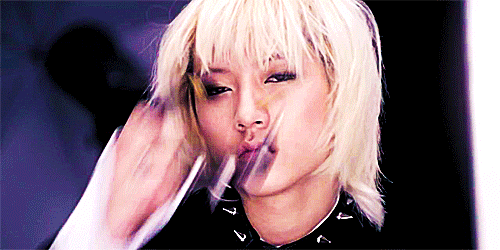 Another thing about me is that I am a

ROMANTIC <3
I love romantic stories and enjoy writing them! So I hope you readers out their enjoy my romantic stories for my sweet maknae ren along with his band nu'est! <3 I hope you enjoy reading my profiile and pls support Nu'est this year~! <3
Omg i forgot another thing~! AHEM!! EXOOOOOOOOOOOOOOOOOOOOOOO OMFG MY FEELS


OMG KAI AND TAO I LOVE THEMMM~! Expect my stories to have these guys too~! <3
^ Back to Top