BabeThi
California, Viet Nam
Joined on Jun 8, 2012
Last login on May 15, 2013

"omg omg omg..wtf he asked me this"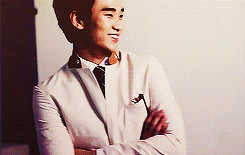 Personal Message
Add me as a Friend and I will accept.
Korean songs are gay lol
About Me
I read people stories.
Currently 15 yrs younging, I like dramas on top of all, you can name any type of drama and I probably know 90% of it. I like rice. I don't really get into Kpop unless its interesting.
These are the people of my dreams:
~Lee min Jung <3 my forever girlfriend.
~Yoochun JYJ  <3 i love his face & voice.
~Yoo seung Ho <3 He's forever my boy.
~Jiyeon <3 she's cute
~Yoseob <3 I don't even know why
~Junhyung   <3 he's weird..
~Lee min ho  <3 his personailty
~ Son dam bi <3 <3 she's sexy..
~Moon chae won <3 she's so cool
~All members of secret
~Big bang
~Kevin from U-kiss
Krystal Jung (Fx) her smile is do pretty
^ Back to Top