icantthinkofanynames
(14 yrs old)
United Kingdom
Joined on Jun 4, 2012
Last login on Apr 22, 2013
409 karma pts

"I dunno whether to ship Minzy with Taemin or Kai! KAIMINZY? TAEMINZY? KAITAEMINZY?"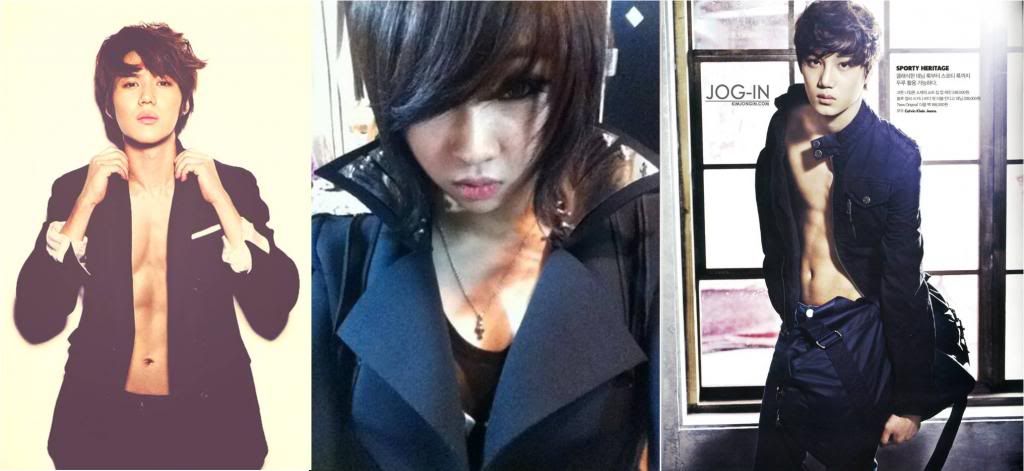 Personal Message
I AM A...
     -YG STAN
     -TS STAN
---
I AM AN ANTI...
-SM ENTERTAINMENT (all the artists, but some I like, since it depends on my mood)
-GIRLS' GENERATION
-f(x)
-EXO (sometimes...)
-SISTAR
-MISS A
-f(x)
-IU
-BOA (seriously, the 'Queen of K-POP'? She has an annoying voice, and she can't dance, she can only swing her small ass, and dance with the male back dancers, who are all whores.)
-ALL THE OTHER GIRL GROUPS WHO EITHER TRY TO BE A BADASS OR ACTS TOO CUTE OR SEXY....THEY TRY TO HARD.
---
I love SHINee, like I am a Shawol, but not like a hardcore anymore....
About Me
I HATE K-POP.
I ONLY LOVE YG AND TS.
Need I say more?
---
In no paticular order, I ship:
-TaeMinzy
-HyoKwang
-CLOnew
-BangSong
And now for the bromance/yaoi/shounen ai shipping (also in no paticualr order):
-B.A.P/0T6!! I ship anyone in B.A.P....
-DAEJAE!! Even though I ship anyone in B.A.P, I ship DAEJAE HARD!!
-KaiSoo (sometimes)
^ Back to Top