calmchaos
Male
Joined on May 16, 2012
Last login on May 15, 2013
226 karma pts

"Yes I'm still alive, and ready to jump out"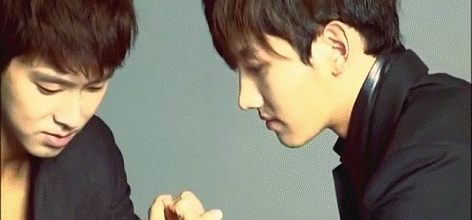 Artist
I am an artist willing to provide these services:
Please request service on my site or my wall.
Personal Message
Honestly, I've never been one of those people who can keep up with a million different idol groups. I just can't. I listen to lots of different bands casually, it's not that I don't. But I'm really only a big part of the BIGBANG and SHINee fandom. Those will always be my ultimate loves. But I do keep up with TVXQ (well, at least, Yunho and Changmin) occasionally.
About Me
I'm here for pretty much the same reason as everyone else. Write crap and read porn- I mean stories. xD
I post more or less the same things on here as I do on LJ. Different names, though.
^ Back to Top