iWantSushi
Female
Joined on May 9, 2012
Last login on May 17, 2013

"B.A.P LIVE WAS THE BEST. I'M DEAD. I CAN'T-"
Personal Message
Warning!: There's a lot ahead. Hell. I talk a lot all the time. Who's daring enough to read through all of this?
Biases (Top 3): 
1. SHINee wins hands down because they were the group that hooked me straight away. I lurve them and nothing can change that and it is my GOAL IN LIFE TO SEE THEM LIVE. 
Ugh. I hate them at the same time because I love them all so much. At first it was dino-puppy Jonghyun, then it was mushroom-headed Taemin, then it was diva-ass-ass-ass-ass Key, then it was Mr.Onew because his voice is fabulous and his clumsiness is my secret obsession, and THEN IT WAS MINWHORE BECAUSE HIS FACE GAVE ME ORGASMS AND NOT TO MENTION THEM ABS AND DEEP-ASS VOICE... 
Then it U-turned back to like that metal stick Key again thanks to him eating a fucking donut. And after a while of crying and gasping and dying thanks to their Sherlock comeback that BAM, EXPLODED OUT OF NO WHERE I DECIDED THAT ALL OF THEM WERE MY BIASES FOR LIKE TWO DAYS UNTIL MY SHINEE WORLD FIRST CONCERT IN JAPAN T-SHIRT OF KEY CAME IN. I ENDED UP STARING AT IT FOR A BILLION YEARS, AND REMEMBERING EVERY LITTLE THING I KNEW ABOUT KEY, AND JUST FALLING IN LOVE WITH HIM EVEN MORE, AND I LOVE HOW HE'S LIKE THE HOE OF THE GROUP BECAUSE I BASICALLY SHIP HIM WITH EVERY SINGLE MEMBER (well actually I already ship all of SHINee with each other BUT KEY) AND HE ENDED UP BECOMING MY ONE AND ONLY.
ULTIMATE.
BIAS.
...
But sometimes Jonghyun sticks onto Key like the fucking puppy he is and I end up staring at him longer than I should. Closet Blinger?
Yup.
​2. B.A.P comes in over here. At first I didn't have much interest in them because I only heard them everywhere. I was like, "Oh, another rookie group, okay." And I sorta sat there scrolling through every single person waiting for them to debut. Then my best friend ran up to me when we were at school screaming because she started spazzing about this group and forced me to listen to their song. At first I couldn't stop hearing the whistles in Warrior and Yongguk's voice confused me, so she forced me to go watch their music video.
And I did.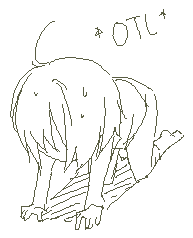 And guess what? 
Blond boys won me over. 
Well they were nice and I loved Ta-Dah, but after that I lost interest again. Then Killing Camp came out and I started laughing, and Daehyun was an absolute loudass mama jama that surprised me back then, so I ended up getting to know B.A.P all over again - and I fell in lurve with them too.
Yongguk was my first bias thanks to his cursing and moments in Ta-Dah, and I absolutely loved Banghim and was a closet Banglo shipper (until now; now I express my love for both those ships because god dammit. THREESOME.) After Killing Camp, however, Daehyun swooped in and picked me up and threw me off a cliff with his face - and then One Shot came when I finally climbed back up, making me fall back down that cliff and land on my buttox, or possibly my head, because now I yell out "FUCK YOU" to Daehyun for KILLING ME with feels. That handsome son of a goddess won me over.
But that chubby-cheeked, fluffyass cutie of a Youngjae is creeping around on my bias list. 
And Daejae is my second Jongkey. And that's amazing.
3. MBLAQ is third. Actually they used to be my second but lately I've been obsessed with B.A.P so this happened. My bad. I love their style and charisma onstage, and their absolute village idiot image offstage with their stupidity and craziness and fjaslfjsklfjl. They're hilarious for a bunch of grown men.
During Hello Baby I found Joon the most interesting and it seemed as if everyone else did too. I later found out that he was the most popular, so I actually felt proud. I really liked his character and his goofiness, and finding out more about him made my admiration for him soar.
Idiot.
Just kidding, I love him. I didn't really ship anyone in MBLAQ because I found them all too "manly" for that, UNTIL JOONDOONG. Okay, so I used to ship JoonDoong and I still sometimes get all happy inside when I see their moments. I started shipping Joondoong when I focused on Mr.Thunder since that boy is a cutie with one damn fine face. 
Octopus.
Then I started shipping them all with each other and BAM, I write fucking one-shots of them basically eye fucking each other with their crushes and shit. 
After being on Tumblr, I kept running into Doong blogs and now, guess what? Total Soonja here.
Other Biases:
Now in no particular order...
U-KISS: Kevin. Vinseop and Elvin, and maybe Alvin. Elvin and Alvin are people I know in real life so this is just weird.
BIG BANG: T.O.P - No wait, was it G-Dragon? THOSE TWO SHARE IT OKAY? ;~; FUCKIN RAPPERS-
2NE1: For some reason, it's Dara. She's adorbs and hilarious. Not to mention Thunder's sister and Thunder is absolutely lovely with her. 
Ailee. Okay. So she's perfect. She's amazing. Her voice, her face, her songs. Holy shit I love her. 
F(x): Amber. My personality is sometimes like hers, and I really like her fucking face.
Super Junior: Yesung. At first it was Donghae, but Yesung stole it all because his voice and face. Yeah.
NU'EST: JR. Kay, first of all, that boy is sex on legs. Second of all, /shot.
IU. She's adorbs.
Jay Park. He's hilarious.
Hyuna. She's adorbs and sexy and one of my girl-crushes (with Ailee too.) 
G.NA. I cannot express in words about how amazing she is.
There are so a lot more. Like EXO, SISTAR, SNSD, Secret, B2ST, 2PM, TVXQ, and the list goes on...and on...and on...and on...*snores* 
But really I should stop here before this gets out of hand.   
Oops.
About Me
Ohmygod I wrote so much up there that I forgot about this.
Hi. 
Well I'm living here in good ol' 'murica on the east coast. Currenly feeling like an insomniac. 
Oh cheesus, my best frand got me stuck with an obsession for K-Pop. But hey, at least we have each other to fangirl with. I'd shout out to her but she doesn't read fanfics lol. 
Thanks to a some youtube comment on a SHINee cut (they're my babies, I lurve them) I stumbled upon this website and read the best Jongkey fanfic ever. That was what set me into shipping my babies together like a madman. 
I used to write original stories but bitches be crazay so I thought "Why not write some fanfiction?" And at the time, my obsession for Jongkey was way too high for my own good so I wrote some shit, and apparently people liked that shit. I still lurve Jongkey and personally I thank fanfiction for getting me into writing again even though I SUCK.
BALLS.
I think I'm improving.
Anyways, now that that short autobiography is finished, I will continue crying over bias groups and biases, and the gayass ships I sail on with the other lunatics that share these obsessions.
Oh K-Pop.
^ Back to Top