rinalovesmilkycouple
Jun 17 (13 yrs old) / Female
Joined on May 6, 2012
Last login on May 20, 2013

"NICHKHUN. OMGEE. LEMME DIE NOW IN HAPPINESS *^* 2PM COMEBACK! ASDFLKRTRRT"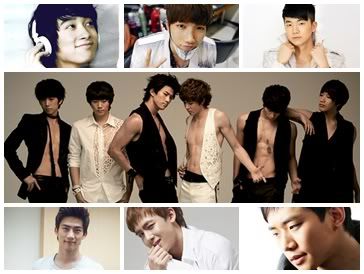 Artist
I am an artist willing to provide these services:
Please request service on my site or my wall.
Personal Message
      "Sounds of Silence,People talking without speaking, People hearing without listening, People writing songs that voices never shared" 
"Theres a kind of hush all over the world. It is the sound of lovers communicating.. It's the sound of lovers in love" 
"True love's the gift which God has given, to man alone beneath the heaven"
"The TRUTH will make you free. You must know the TRUTH. ALWAYS." 
About Me
Annyeonghaseyo Everyone! 
I'm Rina, Currently a Studying as a Highschool Student in a University near our place. 
Everyone of us needs to study hard right? for a brighter future and for our love ones (especially family).. 
You guys.. Uhm. .What else? 
Want to know more about me? Just message me and add me! 
LET'S BE FRIENDS AJA? 
Don't be shy! I love making some friends hehe. Oh Sorry, I'm kinda lazy to put designs here.. if i have extra time next time nae? Simplicity is Beauty by the way! 
Please Support me by Reading my stories, subscribing and commenting ofcourse. I'll appreciate your effort on clicking the "upvote" button.. Hmm. Thank you for reading this. eh. 
See you! ^^ 
^ Back to Top