LuckyJune
Jun 24 / Female
Malaysia
Joined on Apr 29, 2012
Last login on May 20, 2013

"Anyone that love exams are retards"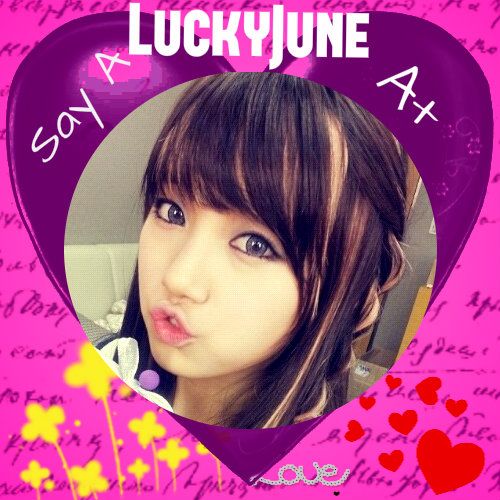 Artist
I am an artist willing to provide these services:
Please request service on my site or my wall.
My Portfolio Site
http://photobucket.com/luckyjune
[ensure link is safe before clicking]
Personal Message
Smile, your enemy hate it when you do
                         LUCKYJUNE
LIVE LAUGH LOVE 
Born In June 24th, and is considered lucky thus the name luckyjune was found
Is a huge supporter for kpop groups
Let the haters hate, i think all kpop groups are talented in their own way
                                    If you plain to fail, you're planning to fail
                                         Miracle is another word for hardwork
                                  To achieve your dream, first you have to wake up
                                    There is only a thin line between love and hate
I
MY FAVOURITE BOYS AND GIRLS
Bae Suzy
Park Shin Hye
About Me
THE GIFS ARE MADE BY ME. THE ORIGINAL VIDEO BELONGS TO THE RIGHTFUL OWNER.
PICTURES ARE NOT MINE, I JUST CHANGE THE DIMENSIONS
^ Back to Top