ReenieRabbit
Mar 17 / Female
Joined on Dec 14, 2010
Last login on Apr 13, 2013
593 karma pts

"#MiZa feels !!! Za said Mi is cute! omg"
Personal Message
-------------------------
I love my Bubble Bee
you make my heart flutter everytime i hear your voice..
dont laugh Baek, i dont lie.. and i approve all Baek's shipped with :D
how that sound? ... ... ... crazy
okay.. you may shoot me, Byun Baby..
FAV OTP ........
#1(ノ⌒▽⌒)ノBAEKYEOL
#2(▰˘◡˘▰) HUNHAN
#3(¬‿¬) TAORIS
#4٩(๏̮͡๏)۶ KAISOO
#5(✿◕‿◕) CHEMIN                                                                  #6(●*∩_∩*●) SULAY
Chen is so adorable towards Xiumin, i love this couple freakin' much now.                                        and SuLay really should interact more =..= 
and i HATE Chanyeol when i see KrisYeol..but i never blame Kris though .. ;A; poor YeolBear ʕ•ᴥ•ʔ
plus, i love KrisBaek !!!!!!!!!!!!!!!!
other favOTP :
CHUNJOE
& 
MYUNGYEOL
WANT MORE? hmm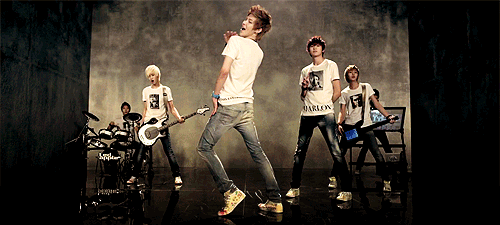 meet my funny hunny  >_< 
SONG SEUNG HYUN 
and this weird namja XD
JANG HAN BYUL
cutie dimple guy
About Me
OWNER
REENIE
RABBIT
EXO bought me to a journey i never been.
being here is like a : party ! dreamland ! wonderland ! moremoreland xD
i love reading boyxboy fics now addicted!! 
and.. i dont really know how to describe my self but .. i act like a rabbit xD 
i love jokes~ & i love give/having nickname bcz it's makes me remember them & they'll do the same
fav color is PURPLE + YELLOW
i love to 'pretend' .. it brings a lot of meaning~ i dont know how to say bout this -..-
Nowadays, i'm getting to know myself ..
⌛my memory are weak ;_; 
✈ i'm afraid of height .. ❄~
i'm SO KIND!! SO TALK TO ME. LET BE FRIENDS~ A GOOD CLOSE ONE~
> my fav couple <
* KrisBaek * * BaekYeol * * TaoRis * * KaiSoo * * HunHan *
* ChunJoe * * MyungYeol * * YaDong * * WooGyu * * NAP * 
*ChangRick * * JinChan * * BaDeul * * BaekRen *
and more.. i cant list out all, just in short ! i love ............
>> TeenFinitEXO <<
~~ TeenTop ~~
~~ Infinite ~~
~~ EXO ~~
~~ FT Island ~~
~~ B1A4 ~~
~~ LEDApple ~~
~~ Boyfriend ~~
~~ BtoB ~~
and this is goodbye ~~
you just done reading !!! /give flower/
 I LOVE YOU
^ Back to Top