theonedeidara
Mar 23 (19 yrs old)
Mexico
Joined on Mar 13, 2012
Last login on May 22, 2013
303 karma pts

"The truth is, we both used each other in the wrongest of ways."
Personal Message
I believe in the unbelievable.
It's all possible. Make it happen.
***
I am in love with her: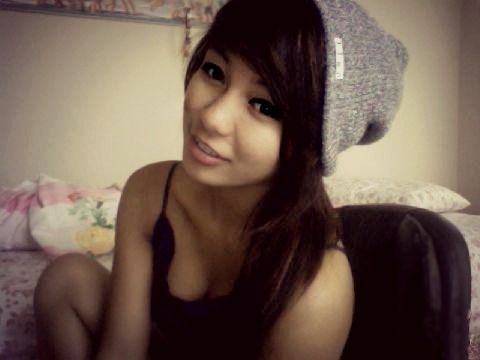 About Me
Yeoboseyo!~ You may call me Kimmy.
I am the sea and my waves are nostalgia, sharks the symbol of survival, and the sun of every day the highlight in my horizon.
I come from the night sky, with no destiny. I forge my own future.

I am a realistic dreamer. I am full of love,  and I want to give it to you.

Come and get it.
***
Add me on tumblr here.
 

I live for SHINee. That's it. There's no other band that steals my heart.
I'm loyal and devoted to this one group. 

I am nn MPV on Fire. Choi Minho is my bias; Lee Jinki the ultimate of all. I refer to him as my 'cocho',

which means 'thing' in spanish, with an affectionate feel to it.

I have blinger feels for MiMiSHINee. But that is a secret.
~I want to use formal language with you for a lifetime.~
---
The Special Peoplez Are the Following:
*  Moon-ash
Perhaps one of the sweetest people in AFF that I've ever met. She's so luffy and warm, and much older than me, but for some reason I feel very close to her. She is humble, adorable, and easy to talk to. She makes me feel comfortable. She is supportive, and I can't be thankful enough for that. I love you Ashy, thanks for being a good friend to me. I appreciate that so, so much.
I like to call her "BB Dongsaeng"  because she is younger  than me.  She has an amazing attitude and personality; she is probably the person whim I've seen grown the most here up to this point. She was the first person whom I ever connected  well with here on AFF, so she holds a very special place in my heart.I nicknamed her 'Uuri', isn't that cool? She was the one that dubbed me 'Kimmy' in return. She is always there for me when I need her. I love her a lot, and I will offer her protection whenever she needs it. I fill her  wall up with my ramblings all the time and I am unapologetic about it.   
I will put in two words what this woman is to me: My Idol. Okay, yeobo and yaoi fairy go somewhere there too. She is older and much, much wiser than I. She is a gift from the gods. And beautifully georgeous too, have you guys seen her? Her open-mindedness amazes me ALL THE TIME (she was the very first person I met who liked SHINee 5x5) and her writing skills match those of any professional author. This is why her story-telling is flawless. He techniques, imagery, and above all her DETAIL. She is my favorite smut writer at this point, just throwing that out there. Her 2min is the best thing in the world. Read her Strange Feelings now. GO, I say! If you hate (or don't believe in) 2min she will make you flip out. I respect her so much and I am so proud of her. AFF is lucky to have her here, no lie.
My only guy friend in here. He is just the coolest. From California and is half Korean!~  He should be my enemy though, because he is in love with Girls' Generation u_u putting that aside, he is very nice to talk to. He likes to dissapear every once in a while but I've decided to take on the role of hunting him down if he goes away for too long again.I also want him to write a story. Whenever he does, I will be like the first one to read it. :)
What can I say about Unnie Rachel? I just totally love her creativity and dedication to writing. Another awesome role model to look up to! I am totally engrossed with The Fox and The Hound thanks to her. (Damn you, Rachel...) I think she is the first person that I ever come across with that actually ALLOWS her bias to whore around with chicks. Totally don't get that, but still love her. Her dedication to blogging is out of this world. Seriously. If you ever want to be updated about Kpop SUBSCRIBE TO HER BLOGS. You will thank me later.
My now official OnHo goddess. She is perfect and awesome in every sense even though I don't understand her silly unconformism with her pieces (seriously, what the hell is wrong with you?) By anyway. She rocks. Her blogs rock too. And her comedy. And her Onew obsession, mostly because she keeps me updated about this perfect creature whenever I'm off distracted.There is really a lot to Brooke and you might dislike her in the beginning because she's got this sort of dramatic nature but if you really dig in you will find out she is just hard not to love, am I making sense? If not well whatever, I understand myself. She is the coco to my chocolate and I can't live without her. 
* Shy777
I call her "The First." She was my very frist subscriber and friend, on those lonely AFF days back in March. Komawo <3 I will always be thankful.
Simply for writing this kick-ass piece named Life is Hard, But So's My Dick. I swear, this story has to turn itself on a Kdrama one day. 
My  Beloved SHINee Family:
MiMi is the Appa of the family. She is basically like the love of my life; my long-lost soul sister. She is My Jonghyun (with the 'my' accentuated), and I am her Key, or her 'waifu', as she calls me. She is my muse for my fanfiction, and I love her to death. We did not meet here, but she joined this site shortly after we crossed paths with each other. From the moment that I first talked to her, I knew she was The One for me. She is my pabo. I am never letting go of her. I am very terrirorial with this person so back off, because she's taken. When we are older we will meet and go to a SHINee concert in Seoul, South Korea, then we will live together and make babies. <3
She is the baby of the family, son to me and Jonghyunnie. So cute and adorable, that I want to hide her in my closet. I will protect her always because I'm her Umma so be careful around her, because I bite. Her drawing skills are amazing; when I was 14 I could only make stick figures (even up to this day.) Best Taemin role-player! I am proud to have her part of my life. Saranghae Taebaby, you cute little thing ^-^
^ Back to Top