Yunlovesjae4ever
Jul 28
Singapore
Joined on Feb 25, 2012
Last login on May 18, 2013
666 karma pts

"I need more cassies in my twitter!"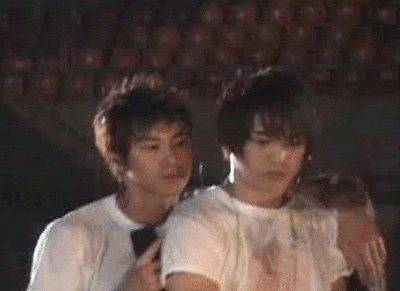 Personal Message
EH... I got nothing much to say except
I LOVE ALL MY SUBS, COMMENTERS AND READERS!!!!!!!!!!!!
All of u don't know how much it keeps me going when I read that one comment of urs :)
In case u don't know, I read every single comment bcos they make me happy :) *GRINS
PLS CONTINUE TO READ MY FANFIC AND DON'T GIVE UP HALFWAY, IT SADDENS ME TO SEE DECREASING AMOUNT OF SUBS N COMMENTS :(
About Me
I'm a cassie :) AND A FREAKING HARDCORE YUNJAE SHIPPER
My motto : Always keep the faith
MY BIAS : JAEJOONGIE!!!!!! YUNNIE!!!!
RANDOM FAV PICS OF MINE :)
^ Back to Top