Finally_Home
About Me
Well, hello there.
Short to say, I am a Chinese fangirl who lives in America and binge watches Pirates of the Caribbean in my spare time.
(*drunken hand gesture*) I obviously enjoy kpop, but a weeb comes with the whole package ;)) I'm not as much into Japanese stuff as I used to be, but nonetheless, that's where I came from.
I do write (I'm one of those
JACKS
of all trades, haha), and while I mostly write angst, I've been trying to expand in all directions lately. I must say, I
do
write a mean fluff...
I do a bit of applyfics, so hmu if you ever want to collab or something. I also love collabing, as long as you're not rude (and let's face it, most of us aren't), so please
please
collab with me ;;
I guess that's it for now, so I shall leave you.
The world's still the same. There's just... less in it.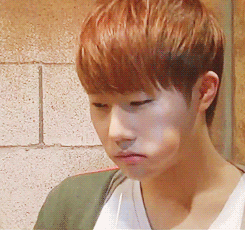 Okay, here we are, as you know we would.

Obviously, I write Super Junior, Infinite, EXO, Monsta X, and TVXQ (that just gave you a hint to my bias list in case you didn't recognize them). However, given that it is a pain in the to copy and paste from google docs to aff and then having to de-format and re-format... I don't actually write that much on this site.

Currently, I write the following ships:
- Yesung x Han Geng
- Sunggyu x Howon
- Baekhyun x Yixing
- Changkyun x Kihyun
- Yunho x Changmin
- And a variety of others

In true Captain Jack Sparrow fashion, I never finish what I start (bit of an exaggeration, really), and almost always end with the 'He's a Pirate' theme song.

Really.

Take all you can. Give nothing back.
Well, okay, to be honest ('it's the honest ones you want to watch out for'), this section isn't showing up on the html editor I'm using. I don't really know why, but I am going to continue typing hoping it shows up on AFF, and if not, oh well.

The groups I like, more or less in order:
- Super Junior
- Infinite
- EXO (only the old music)
- Monsta X
- Royal Pirates (oh, the irony)
- TVXQ
- Hey!Say!JUMP
- Shinhwa
- MBLAQ

And before you riot:
- APINK
- SNSD
- GFRIEND
- CLC
- AOA

Of course, I like quite a few Chinese artists too, but I can't list them all here (I listen to a wide range lol).

Is it just me, or do all the girl groups I like stylize their names in uppercase? Hm. Oh well.

CAPTAIN. Captain Jack Sparrow.