secretlove0501
Jan 5 (19 yrs old) / Female
Malaysia
Joined on Jan 14, 2012
Last login on May 21, 2013
243 karma pts

"I have started my university life, so I am definitely in hiatus in AFF"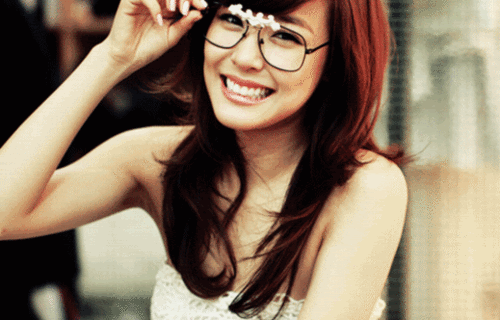 Artist
I am an artist willing to provide these services:
Please request service on my site or my wall.
My Portfolio Site
http://love-celine.livejournal.com/
[ensure link is safe before clicking]
Personal Message
Hi, nice to meet you
I'm a new author in AFF and this is my first story
I Love You For The 13th Time, I hope all of you can give fully support to my story, I will appreciate for your kindness. Feel free to leave any idea or comments about my story, I will accept it with open-minded 
I also have a new account in live journal and I'm totally new at there, so if you're a member in live journal, please add me as your friend
If you would like to share or recommend some fics to me, of course you are welcome to do that. Just leave your comment on my wall or pm me, I will check it
About Me
About Me。。。
Name: Celine
Age: 18 years old
Nasionality: Malaysian
Race: Chinese
Weight: 40kg
Height: 164cm
Personality: cute, love to meet friend, friendly, humorous
Favourite~♥ 
Food: ice-cream, spaghetti, cake
Drinks: yogurt, ice lemon tea, honeydew juice
Fruit: strawberry, honeydew, peach, plum
Colour: pink, light blue, white, indigo
Activity / hobby: playing piano, playing chess, shopping, reading, listening music, dancing and of course sleeping
Novel: twilight, the host, the hunger games
Subject: history, languages, music
Drama: 49 days, Oh! my lady, Rooftop prince, Secret garden, The princess' man
In AFF。。。
These are the authors who I admire~♡ (not in order)
These are the fanfics who are my favourite at all the time~♡ (not in order)
Forevermore(sequel of I will never let you go)
[and many more...]
♩♪♩♪ In K-POP (Groups)♩♪♩♪
I am a/an...
★sone (girls' generation)
☆ELF (super junior)
★4nia (4minute)
☆Boice (C.N.Blue)
★Citrine (T-ara)
☆Inspirit (Infinite)
★Say A (miss A)
☆Shawol (SHINee)
★Secret Time (Secret)
☆V.I.P (Bigbang)
♥ Couples that I ship in supergeneration ♥
❥hyukfany ❥sifany ❥haefany ❥yoonhae ❥sunsun ❥ taetuek ❥kyuna ❥heesica ❥yulsung ❥yulhae ❥seokyu ❥soowook ❥hyohyuk
♥ Couples that I ship other than supergeneration ♥
❥yongseo ❥wootae ❥minyul ❥topfany ❥yunfany ❥lunew ❥minstal ❥keyber ❥taelli ❥khuntoria❥changsoo ❥g-bom ❥ topbom ❥daragon
I think that's all about me. If you've any question would like to ask me, just leave message on my wall or pm me, I will reply you as soon as possible
♣ updated on 16th May 2012 ♣
^ Back to Top