Cookiesmonster
Jul 23 / Female
Malaysia
Joined on Jan 12, 2012
Last login on May 19, 2013
36 karma pts

"THANKS TO KRIS-C25 AND SOYEON_7ARA FOR THE DP... I REALLY DON'T KNOW WHICH TO CHOOSE.. :P"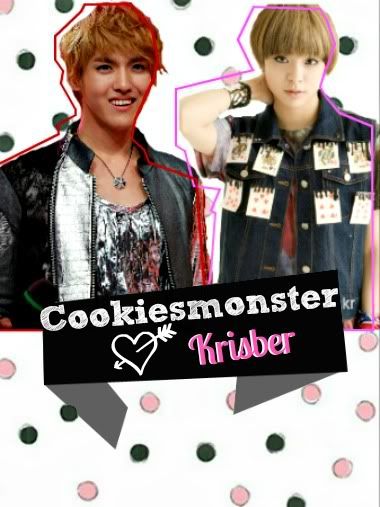 Personal Message
Warning---> Before you roll like buffalo in my profile, let me gave me warning first. Don't dare steal anything here. Okay? Click
Kill them with success and buried them with a big smile - Gdragon (Bigbang)
Follow your heart, not your head. Follow your passion - Taeyang (Bigbang)
No matter what any one said, passion never lies - TOP (Bigbang)
A star may be a persons who shines much for your talent or someone who take advantage of the talent to shine. -Daesung (Bigbang)
If you want to jump in this world, you had to sacrifice a lot of things. -Seungri (Bigbang)
♦YG family
This is the only family that I owned since I become k-pop fan. For me YG are one true family. They nice toward they choreographer, they stylist, they dancer and other worker at YG family. Don't believe, then check out the video in Youtube duhh..They had best performances. They live performances are the best, they didn't lip syncs*Although they had some only*. They nice to other artist. I love the uniqueness of they artist. From BIGBANG to 2ne1 to PSY to Lee Hi to Epik High and the rest. I LOVE YG family.
That what I called as family. Stay strong together.
LOVE YG FAMILY.
►Welcome to V.I.P world.
Once a VIP, always a VIP. 
That I promised myself. I become a loyal VIP since 2009. 
My first k-pop group is BIGBANG and it still my #1. 
No matter what happen, no matter how handsome other group look, my heart still belong to BIGBANG. 
NO MATTER WHAT.
G-Dragon is the best leader.
TOP is the best rapper.
Taeyang is the best dancer.
Daesung is the best vocalist.
Seungri is the best maknae.
But I still love other fandom thought.. Click me.
MY OTP
Yap, as you can see. I totally a KRISBER baby. I ship KRISBER 
back and forth. Kris is the only one can be paired up with Amber. And Amber the only girl can be paired u with Kris.  Krisber are the definition of perfection. I as a Krisber shipper had read THIS oath, and promise will protect Krisber armada from any bitch who try to touch or destroy KRISBER armada.
Kris are the king and Amber are the queen. 
Kris is the apple and Amber is the pie.
Kris is the peanut and Amber is the butter.
♦
So hater... your argument is invalid.
Krisber again.
KRISBER
KRISBER
KRISBER
KRISBER
KRISBER
Are you sure Amber? 
Okay then, If I said Krisber is good for me then will you married Kris because it's good for you?
Amber: What is good for you, is good for me.
Me: Okay, then married Kris. Because KRISBER are too good for me.
Amber: O___O.
Another OTP. Click me.
So yeah.. Beware I had a loooong list of OTP.
Confession time. 
Dear Lee Sungyeol
  Your chodingness make everyone laugh. You the best out of the best out of idol out there. You caring about your family. Although I hate coffee, and you are coffee lover, it's okay for me. 
Dear Do Kyungsoo.
 Your eyes, that captivate me. O.O. You the umma of exo-k, that make me going crazy for you more./shot/. You are the dream man for lahhzeeyyy gurl, like me.OTL. Because you can do anything that my mom can do. No wonder your name is D.O. 
Dear Kim Min Seok.
When I first looked at him, I was like, wow.. how old is this cute boy? I mean, he totally had chubby face like a kid. He also 93 liner same as me. Maybe both of us can eat baozi together someday. Hehe.
Dear Amber Liu.
I swear if I can reborn again, I want to become just like Amber. I mean look at her, she was loved by everybody except for jealous fan, because Amber  are close to they bias. I mean, seriously, Amber is the only girl Kpop idol that can be ship with many male idol. She is cool, fun, sporting, funny, dorky, smart, geniuses, can rap, social butterfly, and she is real. She are not make of plastic and she is not that cute or full of aegyo kind of girl.
Bias list.¶
The prince.                                                                                           The princess
TOP                                                                                                                                                                                                                      Ailee  
Lee Sungyeol                                                                                                                                                                                                         CL
Seungri                                                                                                                                                                                                                   Amber
G-Dragon                                                                                                                                                                                                                Minzy      
Xuimin                                                                                                                                                                                                                     Dara
Kyungsoo                                                                                                                                                                                                                 Bom
Suho                                                                                                                                                                                                                          Kim Euna
Chanyeol                                                                                                                                                                                                                Lalisa
Daesung                                                                                                                                                                                                                     Lee Hi
Taeyang
Kris
Baekhyun
Onew
Lay
Luhan
Sehun
Zelo
►Want to know about me. then scroll down.
About Me
Like>> Krisber, food, green tea, snow, winter, poster, freebies, red bean. 
Dislikes>> Any thing related to shidae or GG. Not a hater, just dislikes them. Okay. So.. don't spazz with me about them.
My AFF family. 
*You guys need to meet them*
Sohappilyalone26---> She is KRISBER baby number 1. She really a good, dongsaeng. And you guys should check her Krisber story. She really good. So yeah, both of us totally crazy for KRISBER and promise will never let anyone.. touch or make that ship sink. 
Luphanyber----> My second dongsaeng.. She from Bali. Also KRISBER baby. Both of us had almost same point of view.. so yeah, She one of my active spazz buddy.
--bubbletae---> She is from Malaysia.. hehe.. we are proud Malaysian lol.. My dongsaeng too.. That KRISBER DP upp there, was sppecially from her. Okay. 
Moshicute--> Okay, this girl is like my second little sister. I really love my dongsaeng. She is my royal reader. /le hugs/
Want become member? Then spazz with me. 
Le Bias picture Spam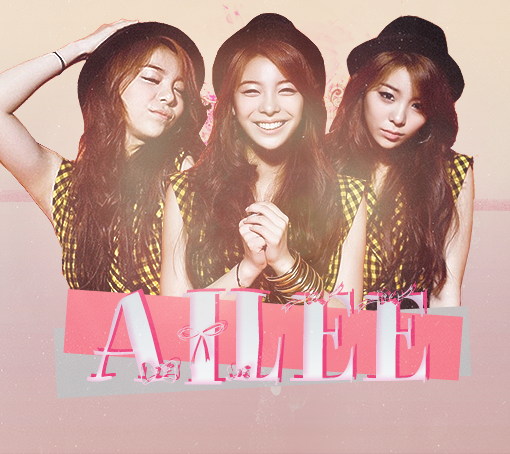 Thanks for the erson who make G-Lee edit..
If yu had request shop for freebie, tell me. My name will pop out soon.
Okay, that all. Thank you, wasting your time at my profile. This way please>>> 
^ Back to Top