м α χ ι м υ м Application
by vipsonexotic
Posted on
the real you
aff username: Vipsonexotic
aff profile link: Click here

maximum
name: Jung Hana | Hannah Jung
*nicknames:
Nana: Her family members calls her that. It's the short formed of her real name. 
Hanabanana: Her best friends and close cousins call her that. It's a name they especially created for her.
stage name: Hannah
birthdate: 22/08/1992
age: 20
height/weight: 170cm & 52kg
hometown: Seoul, South Korea
birthplace: Los Angelos, California
ethnicity: Korean-Japanese
languages: English [Fluent] - Japanese [Fluent] - Korean [Intermediate]
*bloodtype: O
 
fashion. style. looks
ulzzang name: Angelababy
pictures of the ulzzang: #1  #2  #3  #4  #5  #6  #7  #8  #9  #10
back-up ulzzang's name: Do Hwe Ji
pictures of the ulzzang: #1  #2  #3  #4  #5
style:  Hana doesn't have the exact dress code but rather she goes with her feel and mood.  She wears whatever she feels like wearing and comfortable with. Most of the time, she will choose an outfit according to the event she is going to. Her fashion can be counted as fashionable, trendy and up-to-date. She especially likes to wear high heels a lot and also outfit that emphasize her body curves and long and slender legs. Sunglass is a must wear thing whenever she goes out.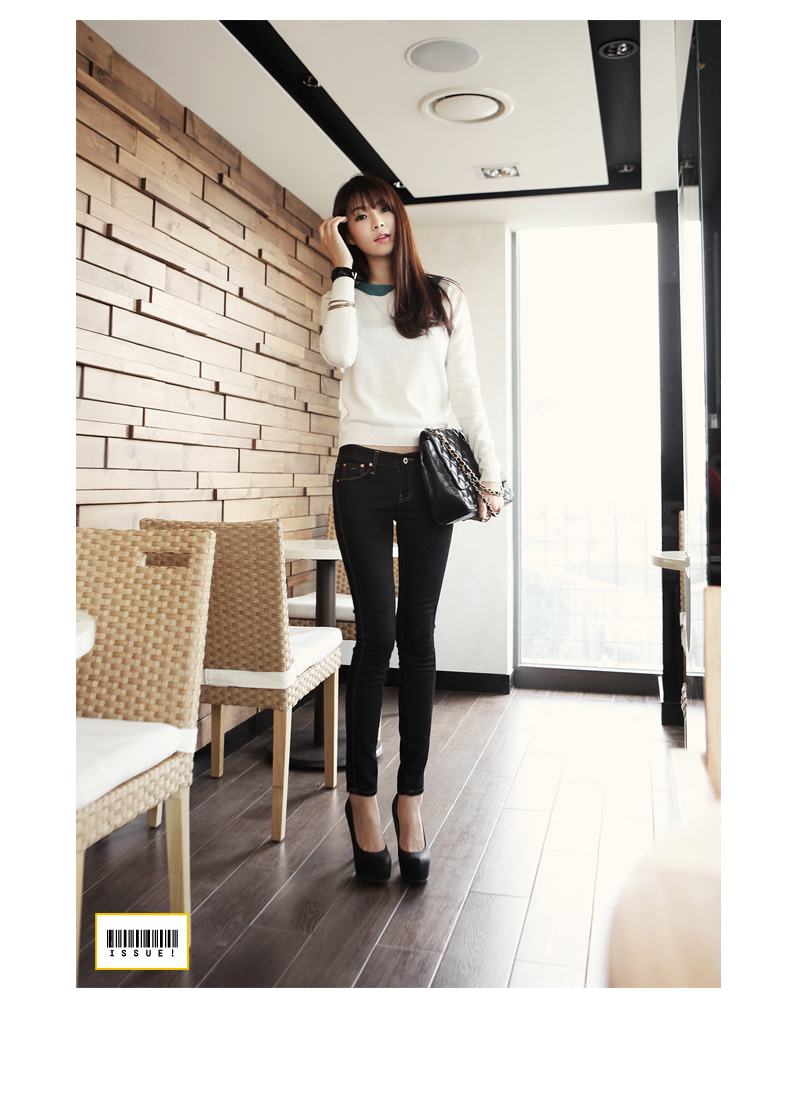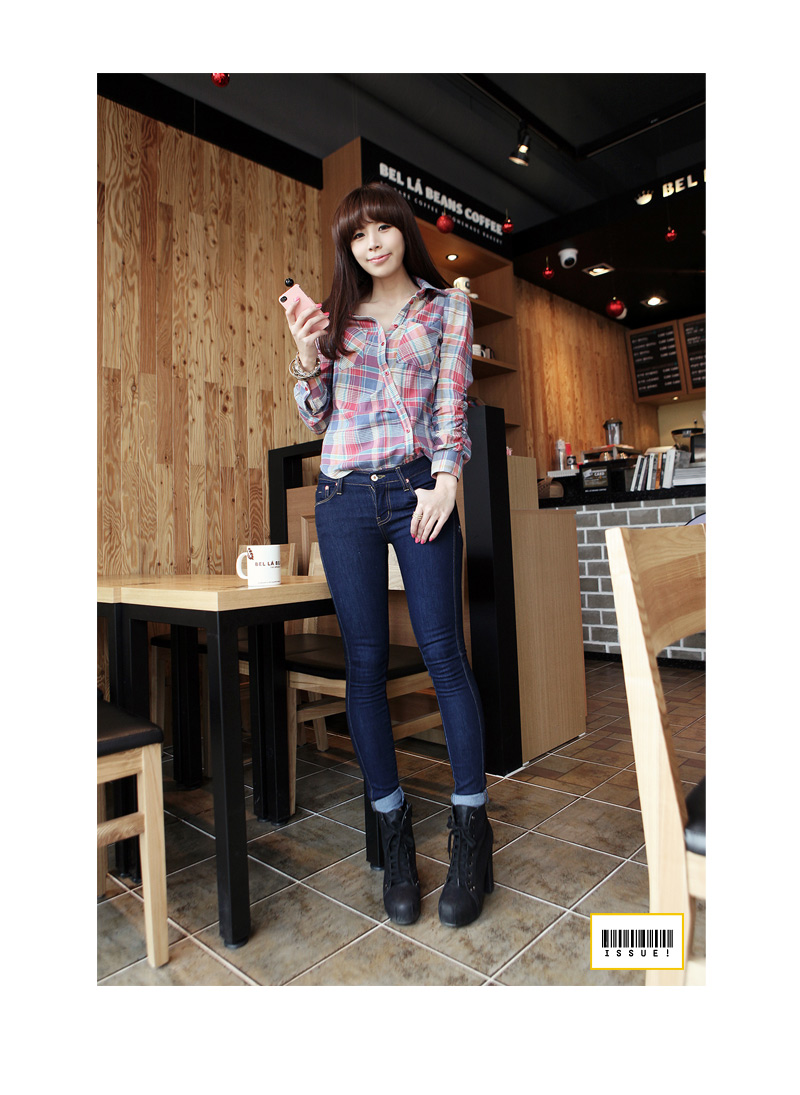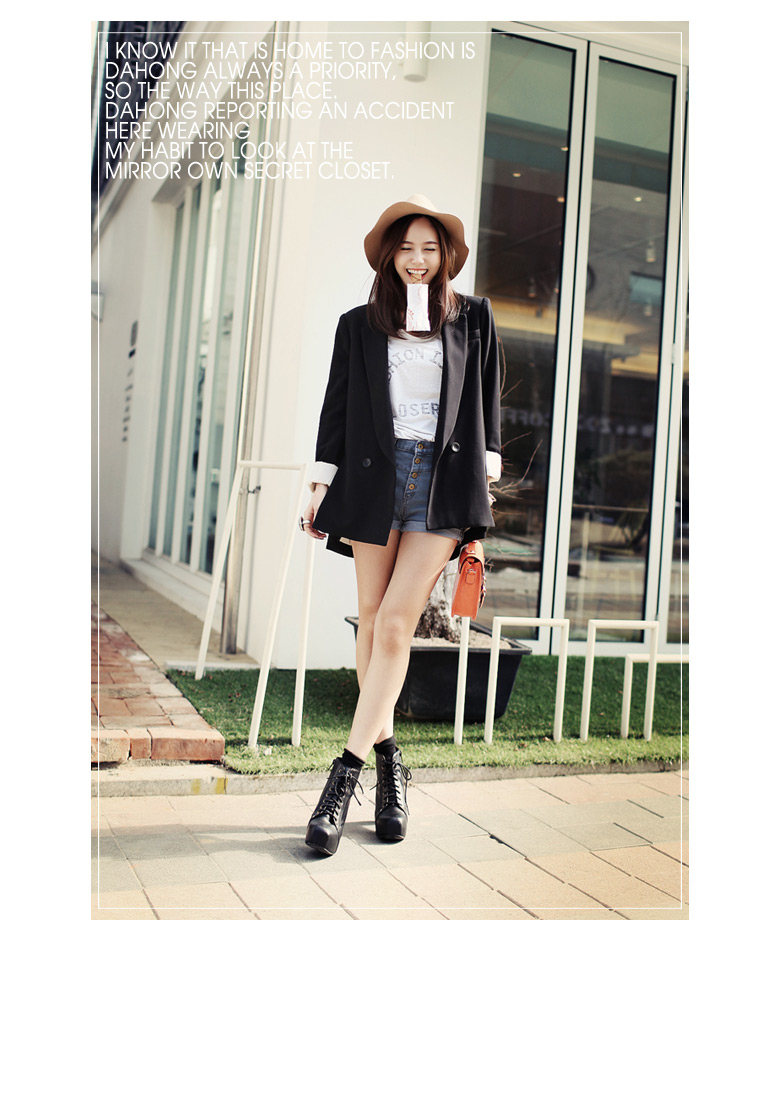 when it comes to personality looks do not matter
personality:
Hana is someone who is very cheerful, bright, outgoing, and friendly. She is always smiling and often bring happiness and laughter to others which is why she's known as the mood-maker or happy virus. She's not the type of person who throws tantrum easily but don't underestimate her because she can be very scary and fierce once she's on fire. She is someone you definitely do not want to mess with because once you get on her nerve, she can be a big pain in the ass. She doesn't curse around but rather attack others with her silentness and ignorance. She would ignore and treat you like a completely invisible person. Despite being a friendly and outgoing person, she is actually very fragile and secretive. It's like she's wearing a mask to cover her sadness, and problems. She tends to keep her problems and feelings all by herself. No matter how much you pressure her, she just wouldn't speak a word. She hates it when others symphatize her.
 Besides that, she is also a very creative person with wide imagination. She will always come out with something unique, fresh and unpredictable which will definitely amaze others. However, she could also be very delusional and ridiculous sometimes. She especially likes to fantasize and day-dream a lot. Her level of ridiculous sometime makes you want to knock her hard in the head. She is very passionate and will always work hard in order to achieve her dreams. Perfectionist is what most people referred her as. She won't stop until she gets the result she wanted and that is how stubborn and strong-willed she is. Sometimes, others can be annoyed by her stubbornness. There is certainly no giving up in her life dictionary. Despite being gifted with multiple talents, she remains humble and grateful. One thing that she despise the most is rudeness or disrespect. She believes that politeness and manners are the most fundamental things in achieving success.
 People often sees her as flirty and playful, however, when it comes to love, she is very cautious and sensitive. Being heartbroken once made her feel very scared to fall in love again. She will always try to deny her feelings and restrict herself from loving a guy even if it's obvious that she feels something for that guy. She has a very high standards for man and therefore, others considered her as a very picky type of person. She is very loyal when it comes to friendship and family. She will always put others as her first priority rather than herself. She would do anything to help others even though it includes sacrificing her own happiness. She is a very good listener and also advisor. Thus, people tends to lean on her whenever they have problems. Because of her lack of knowledge in Korean language, she often struggles on understanding complicated things. Her friends would always bluff on her about silly things and she would believe them 100% like a fool. However, she's improving a lot nowadays and it is all thanks to her hard works and diligentness.
 One of the most important thing about Hana is that she's a HEAVY EATER/SHIKSHIN. She is born with the ability to eat as much as she wanted without gaining weight easily. While the rest of her members choose to spend their time resting and sleeping, she on the other hand would definitely eat as much as she can. Hana also has a very serious sleeping habits such as sleep-talking and heavy sleeper. She usually sleep talks a lot and says the most ridiculous and hilarious things ever. Moreover, Hana is a big trouble when it comes to waking up. Once she's asleep, it's almost impossible to wake her up. No matter how hard you try waking her up, she won't even dodge a slight. The members even came up with a lot of methods in order to wake her up. She gets tired easily from running but not dancing. She also hates being under the hot sun. Suffering with Amnesia, she often feels pressured with herself for unable to do bring out the best of her. Lastly, she hates losing and being looked down the most. She would always try to prove herself to others. 
backround:
Hana was born and raised in Los Angeles, California. Hana's mother is a Japanese citizen while her father is a Korean citizen. At the age of 16, she moved to her hometown, Seoul because of her father's business requirement. Her father is one of the most successful businessman in Korea while her mother owned one of the most popular clothing brand in Korea. She was brought up by a very wealthy family but it doesn't mean that she's a total princess. She enjoys working hard to achieve her goals. Hana has an older brother who is currently pursuing his study in Harvard University, UK. She is also the cousin of SNSD's Jessica, F(x)'s Krystal, and Kara's Nicole. She is very close to both of her grandparents from her father's side and also her mother's side. She would always visits them whenever she had the free time. She used to study in Los Angelos High School and also the former cheerleader captain of her school. She suffers from amnesia since she was 14 and is still recovering from it.  She first started gaining interest on music when she was 5 years old. Although she was still young, she enjoyed dancing and singing a lot. Noticing her passions in both dancing and singing, her mother enrolled her to numerous dance and music classes. She started learning ballet since she was 5 up to now. Being born as the daughter of the most respectable and admirable man in Korea, she was often pressured by her father to excel in everything she does. From education to sports and arts, she excel it all. Which was how she managed to become an all-rounded and also perfectionist. Although most people would envious her for having a desirable life, she on the other hand, doesn't fell the same way. She was always hoping to be born in a normal family and live without the pressure of being the best among others all the time. Being the most obedient daughter for all of her life, she made a crucial decision when she decided to go against her father's word and chose to become an idol. Because of that, she was no longer in a good condition with her father. 
likes: All kinds of food, novels, beach, nail arts, roller-coaster, bungee jumping, Baby-Breath(Flower), amusement park, ice-cream, cool places, snow, winter, aircond, travel, dance, music, fashion, photography, cupcakes, and desserts.
dislikes: Needles, medicine, blood, hospital, injection, being sick, rudeness, running, waking up early, thunder, storm, dogs, hot weather and insects.
hobbies: Eating, cooking, baking, sleeping, shopping, taking photos, dancing, singing, playing musical instruments, and writing her journal.
habits: Puffs her cheeks when she's in deep thought, stares at someone for a very long time, smiles brightly, talks in multiple language when she's angry or nervous, blushes easily, heavy-sleeper, sleep-talking, sings when she cooks or showers, and eat ice-cream when she's feeling down.
trivia: 
Hana's ideal type is someone who has 

deep

 voice like Big Bang's Choi Seunghyun and Exo-K's Chanyeol
She suffers from Hemophobia and Trypanophobia 

She is a devoted and dedicated fan of Big Bang and SNSD

Her roles models are SNSD's Taeyeon and Big Bang's G-Dragon

She is the former cheerleader captain in LA High
She suffers Amnesia

She used to study in Los Angelos High School and is currently attending Konkuk University

She is a shikshin

She is very confident with her body

She likes to cuddle up with her best friend

She has a Persian cat called "Twinkle" 

She is a registered member in Big Bang and SNSD fanclub

She is afraid of dogs as she was once bitten by a stray dog when she little

She can't swim 

She is a very good cook and she knows to cook a lot of dishes

She used to date BEAST's Yong Junhyung but they broke up 1 year after their relationship because Junhyung cheated on her with Goo Hara

She has a lot of male admirers ever since elementary up to now

Her fans and friends referred her to an Aphrodite Goddess due to her beauty

She has tattoos on her 

lower back body

 and also on her 

right ankle

Her greatest hidden talent is her flexibility

She can dance to a lot of genre such as ballet and contemporary

She can play music instruments such as piano and guitar very well

She has a lot of guy friends compared to girl friends 

you are in my heart
bestfriends: Son Dongwoon
how do you guys act around each other?: They are very close and comfortable with each other. Dongwoon is one of the few people that understands Hana the most and the one person that could always makes her open up about her problems. Dongwoon takes good care of Hana like a real sibling does. He gets very protective of Hana when it comes to guys and would always stand up on her behalf. People often mistaken their relationship as lovers because they would always care for one another just like lovers would. They're also very comfortable with skinship like hugging and cuddling. They've known each other since Hana was 17 where they met by coincidence on Jessica's birthday party.
bestfriends: Lee Seunghyun/Seungri
how do you guys act around each other?: Their relationship is more like a brother and sister. Seungri takes special good care for Hana since he knows almost everything regarding with Hana and that includes her family's history and also love's history. He is also one of the very few people who understands Hana the most and whom Hana listen to. He is a very loving and caring brother-figure of Hana as he would always stand by her side whenever she needed someone. Hana is very comfortable with Seungri and she would often visits Seungri's place whenever they have free time. He is very protective of Hana and always forbids any guy from going near Hana even if it's his fellow bandmates. He is the person who actually opened up the chance for Hana on becoming YG's trainee. They were introduced by Jessica, Hana's cousin, who is also a good friend of Seungri.
friends: Park Bom, Im Yoona, Bang Cheolyeong and Gong Minji
crush or lover?: Kwon Jiyong / G-Dragon [Crush]
what caused you guys to meet?: They first met on a blind date that was set up by Seungri in order to make Hana forget about Junhyung. They like each other a lot but knowing how cautious and sensitive Hana is, Jiyong decided to give her space and time. Although he had confessed his feelings for Hana more than once, Hana still refused to accept him. That was because she was too afraid to be heartbroken again. With a lot of scandals going on between Jiyong and other females celebrities made it even worse. They still talk to each other but Hana would always try to avoid Jiyong while Jiyong on the other side, would always try to get closer to her. Almost everyone in YG Entertainment knew about their feelings for each other and therefore, they would always try to hook them up.
family background: Hana's family is considered as one of the richest and successful household in Korea. Her father is one of the most respectable and admirable man in South Korea who owned the Lotte Group. Being born is such a prestige family, Hana's father is very strict when it comes to educating his children. He wanted them to follow his foot steps and become successful business person. Hana's father is a Korean born while her mother a Japanese born. They met when they were both studying in London, UK. After knowing each other for 6 years, they decided to tie the knot. Unlike her father's strict and cold personality, Hana's mother is the total opposite of him. She is very loving, understanding and supportive of her children. She was also the reason as to how Hana managed to become YG's trainee. Hana grandparents on the other side loves her and her brother infinitely. They would always stand by their side and protect them from their father's strictness and stubbornness. Hana's grandparents on her father side are currently living in Busan, Korea while her grandparents on her mother side are currently living in Hokkaido, Japan.
family members: 
Father: Jung Hyun Woo | 50 | Business Man
Mother: Hanako Ayumi | 48 | Business Woman
Sibling: Jung Minho | 23 | Male | Student 
Cousins: Jung Jessica [SNSD], Jung Krystal [F(x)], and Jung Nicole [Kara]
rivals: Goo Hara [ Kara ] and Eun Hee [ Solution]

do you have enough talent
position: Lead vocalist, visual
singing: #1  #2  #3
dancing: #1  #2  #3
rapping: #1, #2
back-up position:
singing: #1  #2  #3
dancing: #1  #2  #3
rapping: #1, #2
persona: Triple threat
personal fanclub: Hanagangers
trainee years: 3 years
how you got discovered: Seungri recorded a video of Hana dancing and singing and submitted it to the YG Entertainment casting team. They were amazed by her possession of talents an therefore decided to give her a chance to audition. Luck was definitely on her side as she managed to pass the audition and succeeded in becoming on of their trainee at the age of 17. 
 
password and anything else you'd like to add
debut song suggestions: Electric shock [F(x)], Flashback [After School] or maybe Loving you [Sistar].
comments: I hope u like my character. It tried making it as creative and detailed as possible. If there's anything you need to know more about her, feel free to pm me:) I'm always on AFF. Fighting on you story!!<3
password: Girls' Generation:)
^ Back to Top